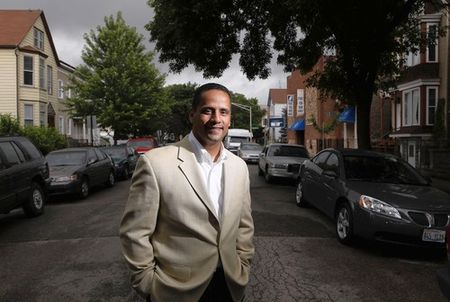 Rev. Wilfredo De Jesus of the New Life Covenant Church in Chicago is the man selected by outgoing Alderman Billy Ocasio to replace him on the City Council, representing Chicago's 26th Ward. Gay activists are leery of this succession because De Jesus's Assemblies of God church is against homosexuality.
"I would tell [critics]: Isn't it ironic that you're asking me to be tolerant and you're intolerant to my beliefs. How is that? We already know there are differences. Let's put that to the side. What's hurting our community today? Let's focus on that."
He has until August 1 to fill the position.