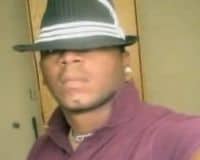 Rep. Bob Filner (D) of California was at Camp Pendleton just six hours after
Seaman August Provost was murdered
, but no mention was made to him of the crime. He finds that suspicious and accuses the military of habitually not "telling the truth" when it comes to potential hate crimes. "There are indications" he was killed for being gay, according to Filner and Provost's family. Provost had complained of being harassed by fellow personnel and was openly gay to most people around him.
Navy spokesman Lt. Kyle Raines, Navy Region Southwest tells CNN:
"There are no indications that the body of Seaman Provost was bound, gagged or mutilated as some media have reported. There was a fire set in an effort to cover up evidence. The specific cause of death will be addressed once the autopsy report and toxicology reports have been completed. There was a person who was initially held as a person of interest. He is no longer being held. There is now a second sailor who was not previously identified to the media who has been linked to the commission of the crime through both physical evidence and his own statement. The second sailor is being held. His name has not been released."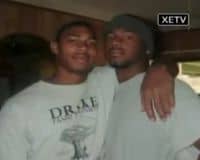 Filner hammers home, in the above CNN report, that Don't Ask, Don't Tell and "gay hostility" may have contributed to Provost's murder. He also points out that when Provost was killed, his partner (identified as "the love of my life" on his MySpace page) was never notified by authorities because he was not recognized as a legitimate next of kin, also due to DADT.
Another reason why a full repeal of Don't Ask, Don't Tell should be a top priority.