Shmuel Preimark, a soldier in the ultra-Orthodox Nahal Haredi unit, was arrested for and confessed to making anti-gay threats on a LGBT forum for three days prior to Saturday's rally in honor of the victims of the Tel Aviv gay youth center shooting.

According to Ynet News: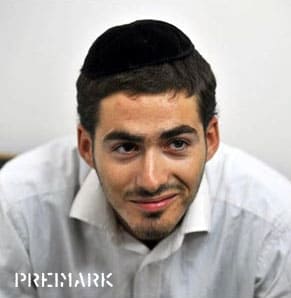 "Police who searched the suspect's home found his personal
weapon and confiscated two computers, which were allegedly used for
making the threats. The soldier is suspected of writing, 'Expect
more victims among the gays, this time something bigger' and 'a second
attack on the community soon. Be ready. Don't say we didn't know.'"  
Haaretz reports: "Though his personal weapon and ammunition have been
confiscated, police stressed yesterday that he is not suspected of
posting explicit murder threats. They also said he has cooperated with
his investigators. Nevertheless, police sources said, Primarik's (sic) arrest was 'very
important,' and they are now looking into whether he was involved in a
long list of other homophobic attacks, including several bombs set off
to protest Jerusalem Gay Pride parades in previous years. They are also
examining whether he was involved in other attacks that they suspect
were perpetrated by right-wing religious extremists, such as that on
Prof. Zeev Sternhell, who was slightly injured by a pipe bomb placed at
his door almost a year ago. However, no connection to Primarik (sic) has as
yet been found. Police sources also said they are examining possible connections
between these cases and last week's attack on the LGBT center."
Also, at the rally, a Haredi man was reportedly arrested while wearing a T-shirt that said "Homos, we are tired of you."

In related news, on Thursday a group of people putting up posters in Jerusalem condemning the Tel Aviv attacks were attacked and chased by Haredim in Mea She'arim.