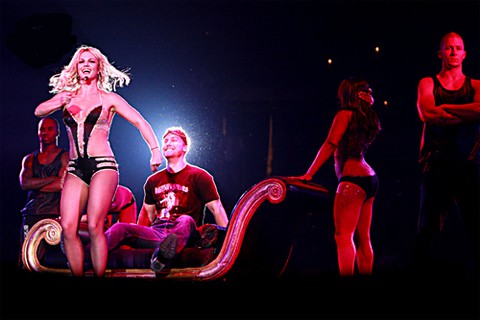 Britney Spears concluded the U.S. portion of her Circus tour on Sunday night in Las Vegas by trying to get a rise out of Lance Bass during her performance of "Breathe on Me".
Spears also released a new single today, called "3". You can listen to it, AFTER THE JUMP…
If video gets pulled, you can listen here.