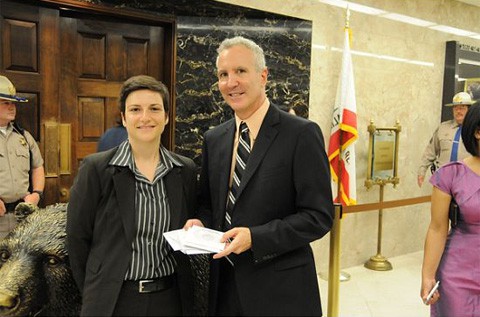 Eauality California's Geoff Kors (above) and State Senator Mark Leno (below) delivered 40,000 petitions bearing the signatures of Californians to Governor Arnold Schwarzenegger, urging him to sign into law the 'Harvey Milk Day' bill.
It's a bill Schwarzenegger vetoed last year. Since that time, Milk has been awarded a posthumous Presidential Medal of Freedom and is on the list to be inducted (by Schwarzenegger) into the California Hall of Fame.
Also on hand (above) was Equality California's Government Affairs Director Alice Kessler and NCLR Executive Director Kate Kendell (not pictured).