The California Assembly passed the 'Harvey Milk Day' bill for the second year in a row yesterday: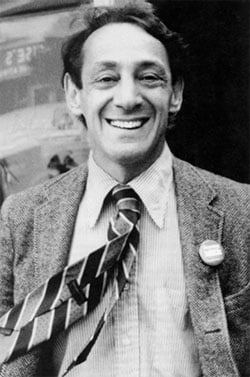 "The California Assembly today passed legislation that creates HarveyMilk Day in California, honoring the state´s first openly gay electedofficial. Senate Bill 572, authored by Senator Mark Leno, cleared theAssembly with a 45-27 vote. The bill, which designates May 22 as a dayof special significance in California, returns to the Senate forconcurrence before going to the governor´s desk."
Said Leno following the vote: "I am pleased my colleagues in the Assembly recognize and honor HarveyMilk´s contributions to our state. He is an inspiration to people worldwide who believe infairness and equality and he fought for many of the issues we valuetoday, including access to education, public transportation, affordablehousing and protecting the environment. Although he vetoed a similar bill last year with the message thatHarvey Milk should be recognized only at the local level, I amconfident Governor Schwarzenegger now understands the historic andinternational nature of Harvey´s legacy. Last weekthe Governor contradicted his 2008 veto message when he and the FirstLady announced that Harvey will be inducted into the California Hall ofFame, acknowledging that Harvey and the other inductees touched the 'lives of millions of people – not just in this state, but around theworld.'"
However, it's still possible that Schwarzenegger could veto the measure, given the pressure he's receiving from religious conservatives. Equality California has provided numbers you can call to reach the governor and let him know that you want Harvey Milk Day passed in California. Find them HERE.
Also, watch Dustin Lance Black's testimony before the assembly, AFTER THE JUMP…