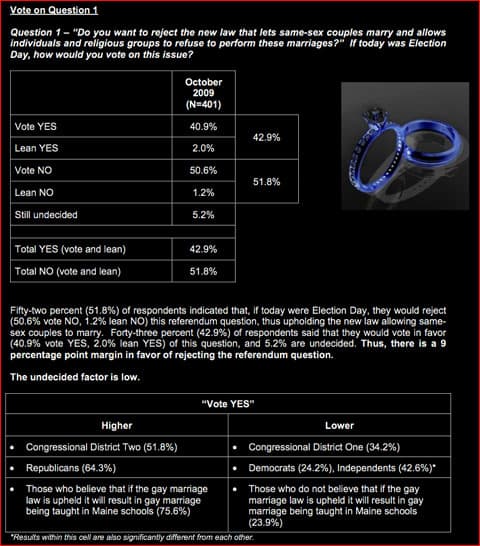 A new Maine poll from Portland-based Pan Atlantic SMS Group (PDF) says 51.8 percent of respondents would vote "no" on Question 1 in Maine, while 42.9 percent would vote "yes". 5.2 percent are undecided on the issue, and there is a margin of error of plus or minus 4.9 percent at the 95 percent confidence level.
We can assume from this data that the race is very, very close.
An interesting note: "Those who believe that if the gay marriage law is upheld it will result in gay marriage being taught in Maine schools" is 75 percent. Apparently the fear-mongering, false ads from the opposition are having some effect, or at least reinforcing beliefs in some misinformed voters.
Help Protect Maine Equality HERE.