Bishop M. Thomas Shaw III told priests in his Episcopal diocese in eastern Massachusetts that they may officiate at same-sex marriages: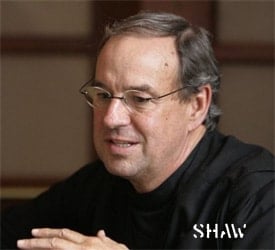 "The decision is likely to exacerbate tensions in the Episcopal Church and the global denomination to which it belongs, the Anglican Communion, which has faced significant division in the wake of the election of an openly gay priest as bishop of New Hampshire in 2003. 'The time has come,' Shaw said in a telephone interview. 'It's time for us to offer to gay and lesbian people the same sacrament of fidelity that we offer to the heterosexual world.'
Shaw, a longtime supporter of gay rights and same-sex marriage, had previously cited the Episcopal Church's canons and prayer book in barring local priests from officiating at same-sex marriages, even after such unions became legal in Massachusetts in 2004…Shaw said his diocese includes 'a
significant number of gay and lesbian clergy who are in partnerships,'
and that 'many of our parishes have significant numbers of gay and
lesbian people.' The
decision affects only Episcopalians in Eastern Massachusetts. A
separate Episcopal diocese in Western Massachusetts has been more
conservative on sexuality issues."