Paper: Two same-sex marriages have been conducted in Kuwait, under strict security.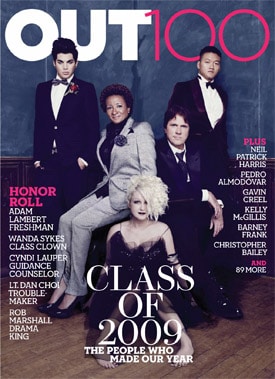 OUT100 announced.

Goth strippers: Cast for Adam Lambert's "For Your Entertainment" video revealed.

Wingnut rally today over hate crimes: "The Rally for Religious Freedom is meant to raise alarm over the nation's new Federal 'hate crimes' law just passed by Congress and signed last month by President Obama. The intention of the rally is to assert the freedom of speech of ministers and Christians in general to declare biblical truth in the public square. The Rally will also expose the unconstitutional nature of the hate law.
Ministers from various denominations will preach from the Bible, especially those parts that speak to the sin of homosexuality. This will serve to reassure ministers and Christians that they are free to do the same."

Advocates express optimism on New York marriage equality.

Complete unknowns The Who to play Super Bowl.

I See You: Leona Lewis to try and duplicate Celine Dion success by singing James Horner-produced theme song from James Cameron's Avatar.

Gerard Butler is dressed to kilt in Glasgow.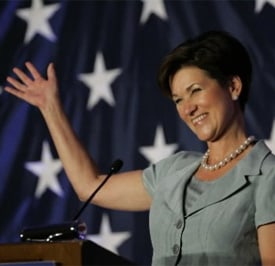 Florida gubernatorial candidate Alex Sink says state's ban on gay adoption must go: "We need a system in which all of our children are assured that they live in a healthy, loving home — a home that's determined not by any law. The decision has to be made by the judge, in consultation with the experts, to determine what is the best for that individual child.

Virgin Airlines gets behind Sydney's Gay and Lesbian Mardi Gras.

Frank Bruni on Ellen & Portia.

Thinking about changing your name if you get married?: "Since the federal government doesn't recognize the right to same-sex
marriage, even if you get married in a state that allows it, whether
you can get the name change processed by Social Security or the
passport office merely with the marriage certificate and required forms
currently tends 'to be hit and miss,' said Emily Doskow, an attorney in
California who specializes in same-sex and transgender family issues…"

Madonna visits slums and billionaires in Rio.

Streaming stars: Scientists find signs of a neighboring universe?

Equality California honors Attorney General Jerry Brown for efforts to overturn Prop 8.

Corpus Christi: Terrence McNally play depicting gay Jesus sparks protest in Orange County.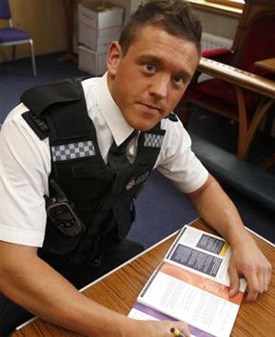 Former Mr. Gay UK, police officer Mark Carter, says he suffered homophobic abuse after winning competition: "In particular, he detailed how – when attending the scene of a domestic violence incident in 2005 – a gang circled him and began shouting homophobic abuse. 'I could hear shouts of 'queer' and 'faggot',' he said. But despite his instincts, he never called for back-up for fear of retribution. 'I didn't want to call for back-up and put other officers in danger because I didn't like the insults they were throwing at me. But deep down I knew it was wrong,' he said to the BBC."

A $17 million grant has been awarded to Igor Grant, MD, professor of
psychiatry at the University of California, San Diego School of
Medicine, and his colleagues by theNational Institute on Drug Abuse to study the epidemic of meth use and HIV.

Male model fix: Arthur Sales.

Gay community in Philippines mulls protest rally following gay party's rejection by the elections commission.

Media Matters has the anti-gay goods on Palin ghostwriter Lynn Vincent: "In her many years writing for World, Vincent has authored several columns on gay rights issues, frequently deriding gay men and lesbians as abnormal and 'devian[t],' often trafficking in hackneyed stereotypes of the gay community. Vincent even went so far as to lament the American Psychiatric Association's decision to declassify homosexuality as a mental disorder, and she also wrote that the struggle for gay rights differs from that for African-American civil rights and women's suffrage, in that it will not "benefit society at large."