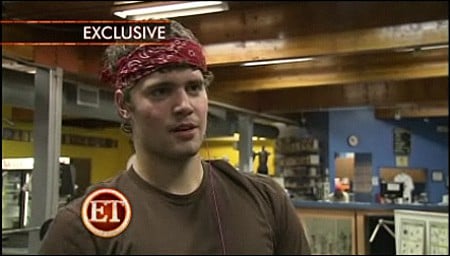 Levi Johnston's every thought on his journey to the pages of Playgirl continues to be tracked.
Calling all fluffers. Page Six reports that Johnston is now concerned about the size of his Johnson: "We hear that the father of Sarah Palin's grandson has been telling folks at the magazine he is worried about how his manhood may look during the shoot. And to make matters worse, one location for the shoot is a chilly ice rink. But Levi's manager, Tank Johnson, tells Page Six, 'We haven't had any discussions of that nature at all,' and refused to confirm whether Johnson would go full-frontal during the shoot."
Entertainment Tonight followed Johnston to Wasilla and through one of his workouts, and William Shatner performed a reading of Levi's Tweets on The Tonight Show.
Watch both those clips, AFTER THE JUMP…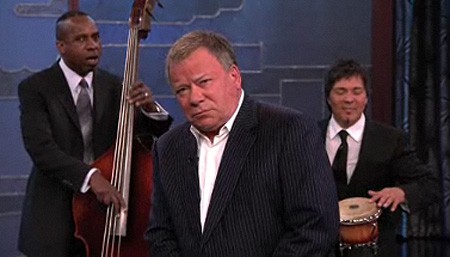 Click HERE for the ET segment (I didn't realize it's autoplay, so I didn't post it but if anyone finds a YouTube clip, let me know and I'll post it).