An Ohio lawmaker has introduced legislation to repeal the state's constitutional ban on same-sex marriage, the Columbus Dispatch reports: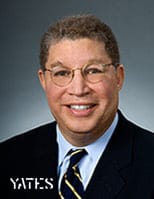 "Rep. Tyrone K. Yates, D-Cincinnati, introduced a resolution Tuesday that would eliminate Section 11, Article 15 of the Constitution, an amendment known by supporters as the Defense of Marriage Act.
Voters approved the amendment by a 24-point margin in November 2004.
The resolution is, to say the least, a long shot to pass. Making the ballot requires a three-fifths vote of each chamber. Even if every Democrat voted yes (an unlikely prospect), it would fall well short of the required votes."
The amendment reads: "Only a union between one man and one woman may be a marriage
valid in or recognized by this state and its political subdivisions. This state and its political
subdivisions shall not create or recognize a legal status for relationships of unmarried
individuals that intends to approximate the design, qualities, significance or effect of
marriage."