Every six months, it seems, actor Rupert Everett gives another interview, in which he warns of the dangers of being out in Hollywood.
It's that time again.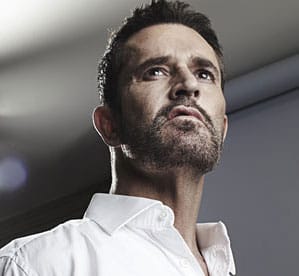 Says Everett to The Guardian: "The fact is that you could not be, and still cannot be, a 25-year-old
homosexual trying to make it in the British film business or the
American film business or even the Italian film business. It just
doesn't work and you're going to hit a brick wall at some point. You're
going to manage to make it roll for a certain amount of time, but at
the first sign of failure they'll cut you right off. And I'm sick of
saying, 'Yes, it's probably my own fault.' Because I've always tried to
make it work and when it stops working somewhere, I try to make it work
somewhere else. But the fact of the matter is, and I don't care who
disagrees, it doesn't work if you're gay…It's not that advisable to be honest. It's not very easy. And,
honestly, I would not advise any actor necessarily, if he was really
thinking of his career, to come out."
Things are worse, now, Everett says, than they were a few years ago. "It's worse now. A gay man can only do drag. I've been reduced to drag. The next stop is probably The Dick Emery Show for me."
Of his co-starring role with Madonna in The Next Best Thing, Everett writes: "I have never read such bad reviews in my life. It blew my
new career out of the water and turned my pubic hair white overnight."
He's also still not a fan of civil partnerships or marriage: "If you want to have a marriage with some bad-tempered cow from Camden
Council officiating, then you must have that, and I think it's nice
that you can have it. But I liked being a poof when it was illegal,
frankly; it gave me a sense of being outside."
Previously…
Rupert Everett Introduces His New Face [tr]
Rupert Everett Rips Michael Jackson: 'He Was a Freak' [tr]
Rupert Everett Wonders Why He Sits 'Unf*cked' in His Hotel Room [tr]