The Catholic Archdiocese of Washington D.C. has told the D.C. Council that if they are forced to recognize same-sex married couples (as D.C.'s proposed marriage equality law would impel them to do) they will have no other choice but to discontinue all social service programs in D.C. related to adoption, homelessness, health care and other areas.
The WaPo reports: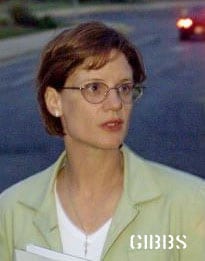 "Under the bill, headed for a D.C. Council vote next month, religious organizations would not be required to perform or make space available for same-sex weddings. But they would have to obey city laws prohibiting discrimination against gay men and lesbians.
Fearful that they could be forced, among other things, to extend employee benefits to same-sex married couples, church officials said they would have no choice but to abandon their contracts with the city. 'If the city requires this, we can't do it,' Susan Gibbs, spokeswoman for the archdiocese, said Wednesday. 'The city is saying in order to provide social services, you need to be secular. For us, that's really a problem.'
Several D.C. Council members said the Catholic Church is trying to erode the city's long-standing laws protecting gay men and lesbians from discrimination.
The clash escalates the dispute over the same-sex marriage proposal between the council and the archdiocese, which has generally stayed out of city politics."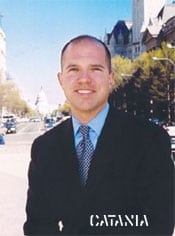 The marriage bill's main sponsor, council member David Catania, has said he'd rather end the city's relationship with the Church than give in. Catania says that between 2006 and 2008 Catholic Charities received $8.2 million in city contracts.
More: "The archdiocese's statement follows a vote Tuesday by the council's
Committee on Public Safety and the Judiciary to reject an amendment
that would have allowed individuals, based on their religious beliefs,
to decline to provide services for same-sex weddings…After the vote, the archdiocese sent out a statement accusing the
council of ignoring the right of religious freedom. Gibbs said
Wednesday that without Alexander's amendment and other proposed
changes, the measure has too narrow an exemption. She said religious
groups that receive city funds would be required to give same-sex
couples medical benefits, open adoptions to same-sex couples and rent a
church hall to a support group for lesbian couples. Peter Rosenstein of the Campaign for All D.C. Families accused the church of trying to 'blackmail the city.' … 'The issue here is they are using public funds, and to allow people
to discriminate with public money is unacceptable,' Rosenstein said."