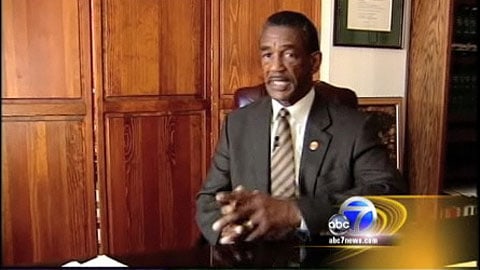 You my recall the November '07 election os Osby Davis as mayor of Vallejo, California. It was a tight, contentious contest between Davis and openly gay candidate Gary Cloutier. Cloutier was declared the winner by five votes and then ousted in a recount.
Now, Davis is under fire for remarks he made to the New York Times in an article published last week. Said Davis about gays: "They're committing sin and that sin will keep them out of heaven. But you don't hate the person. You hate the sin that theycommit."
Said one angry gay Vallejo resident to ABC News: "I would like to hear him explain in what context those comments would be appropriate coming from an elected public official."
A protest is being organized against Davis. Watch the report, AFTER THE JUMP…