Deviant Art's contest to mash the now familiar Shep Fairey poster "Love Unites" has attracted tons of entries.  A surprising number are worth a look, though as one might expect from Deviant Art and the open nature of the contest, others are not as well executed and a few are purposefully off topic, annoying or incindiary. But, just as love can unite, art can incite. Let us know what you think of the layers of issues here–from marriage equality to broader social justice and the fine point all this puts on fair use and ownership of images and creative work.
Towleroad Gallery: Mashing Equality 1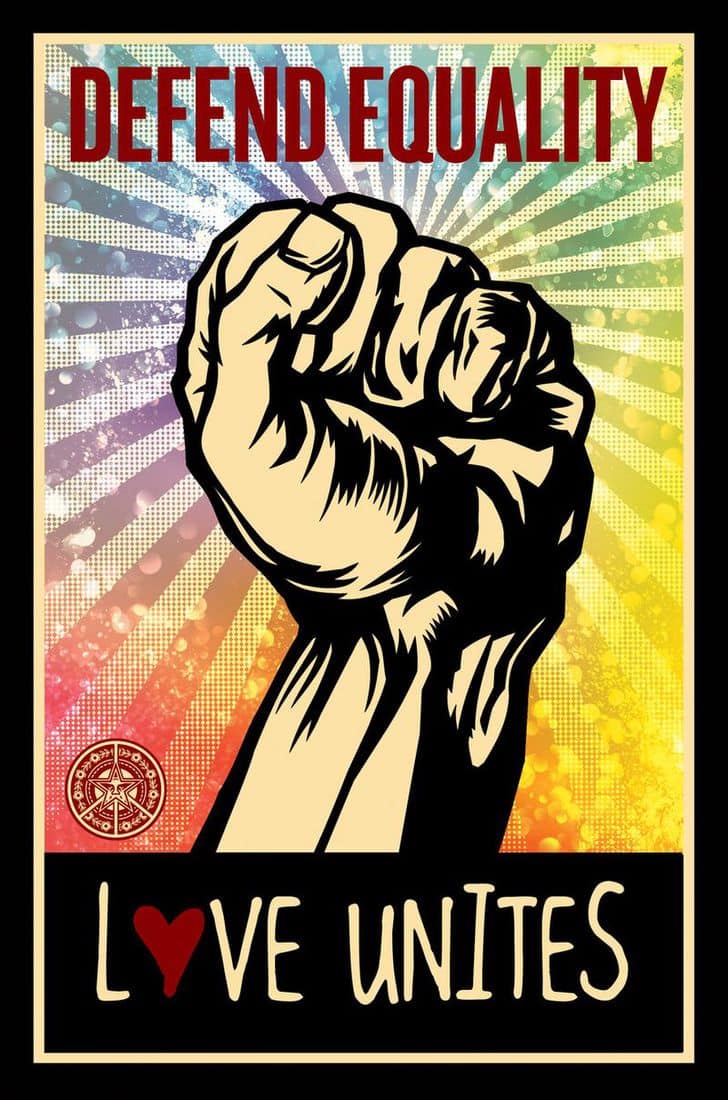 In case you missed it, some coverage of the  celebrity version of the contest with The Shepard Fairey Marriage Equality Project to raise money for FAIR (Facebook Page) .Movieline,Yahoo OMG! Access Hollywood, Greg in Hollywood.
Tons more entries on at the Deviant Art site  and don't miss the ones we pulled for a Towleroad gallery: Mashing Equality.
Correction (12/20): FAIR was the sole presenter. -mg