Newsweek predicts Obama will do nothing for gay rights in 2010.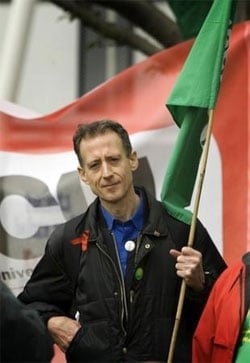 Activist Peter Tatchell says brain injuries from gay bashings in Brussels and Moscow are forcing him to step down as the Green Party parliamentary candidate for Oxford East:
"The brain damage caused by Mugabe's thugs in Brussels in 2001 and by
neo-Nazis in Moscow in 2007 has been compounded by head injuries in an
accident while I was campaigning in Devon in July…The injuries don't
stop me from campaigning but I am slower, make more mistakes, get tired
easily and take longer to do things."

Video: Rihanna gets "Hard" with military men.

Viennese artist Alfred Hrdlicka, who outraged Catholics in 2008 with a homo-erotic depiction of The Last Supper, has died.

Lesbian mom files suit against Netflix, claiming the company's recommendation system algorithms could have outed her.

Ellen noticed.

Anderson Cooper, Kathy Griffin, and Lance Bass to host CNN New Year's Eve.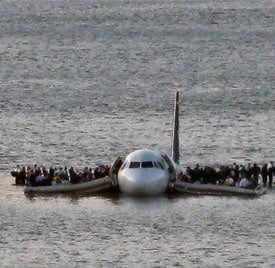 The Big Picture begins its look at 2009 in photos. Also, the decade in news photos.

Scotland's wild red deer are changing shape.

The Situation's high school yearbook photo.

Snooki gets apology from punch-thrower.

Author Jeanette Winterson is not happy with tabloids for sensationalizing her sexuality: "The 50-year-old Mancunian, whose latest BBC children's drama called 'Ingenious' will be broadcasted on Christmas day, has strongly criticised the press for its offensive way to use the words 'lesbian' and 'gay'.
Speaking of her new relationship, she said in a recent blog entry: 'I am in love. And I don't care who knows it. The tricky bit is watching it turn into a girl-on-girl drama in the press.'"

A Single Man's Matthew Goode looking good in GQ.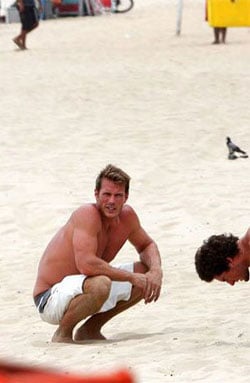 Absolut Hunk hits the beach in Brazil.

Church's leave homeless ministry over Kalamazoo's anti-discrimination ordinance. "Martha's Table, through which eight churches have provided Sunday
afternoon worship and meals for the needy at First Congregational
Church, is losing three of the churches because of the issue of
homosexuality, even though the ecumenical ministry takes no position on
it, said the Rev. Matt Laney, pastor of First Congregational."

LIST: Original song candidates for the Oscars.

Twitter hacked by "Iranian Cyber Army".

Slab of cement block from the Berlin Wall featuring Banksy rat for auction on eBay.

Dallas could elect its first gay judge: "This is the first election cycle that I can remember where we've had
openly gay candidates for the judiciary. It's probably long overdue, to be honest with you."

Five GOP Senators in NJ say "no" to marriage equality: "Senate Minority Leader Tom Kean (R-Union) along with Sens. Chris 'Kip'
Bateman (R-Somerset), Jennifer Beck (R-Monmouth), Sean Kean
(R-Monmouth) and Andrew Ciesla (R-Ocean) asked for Democratic senators
to join them, saying it's 'unlikely that a bill redefining marriage can
pass the Senate.'"