Evidence of queer groups organanizing on Iranian college campuses surfaces, along with news of pending executions for 12 men under charges of sodomy.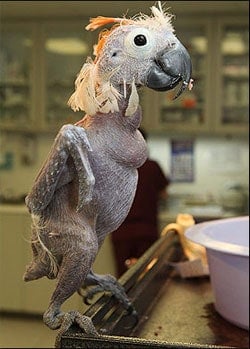 Bird of a feather.

Pastor Bob Emrich: pure evil.

Media Matters exposes hate group MassResistance's connection to the anti-gay attacks on safe schools chief Kevin Jennings.

Chai Feldblum nomination passes Senate committee.

Heterosexual New York man wants his marriage annulled as protest of state's failure to pass marriage equality bill: "He is still seeking a pro bono lawyer to represent him and his wife in Family Court.' It's unconstitutionally discriminative,' D'Olimpio said, referring to the state's marriage laws.
It is on those grounds that D'Olimpio, who now lives in Brooklyn, and his wife of two years, Rachel Murch D'Olimpio, are going ahead with their plans to annul their marriage."

Wednesday: U.S. Senate to mark up bill that would provide benefits to the same-sex partners of federal employees.

Point Foundation announces 2010 scholarship season and four new named scholarships.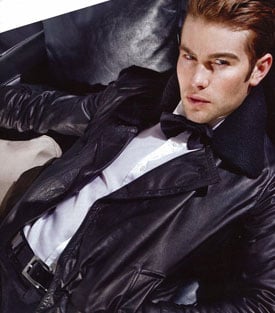 Chace gives face: "Like the Pussycat Dolls or Brad Pitt, Chace Crawford is the kind of perfect human specimen that should be freeze-dried and put in a time capsule so that, in several thousand years, whatever manlike species can get a sense of just how good we looked."

German football coach calls referee "dirty homosexual"…

Gavin Newsom, SF activists, speak out against Uganda: "A crowd of nearly forty people gathered for thirty-minutes today at the
Ugandan pillar in United Nations Plaza, and stood in unbending
solidarity with gay Ugandans. Under a cloudy sky, signs were taped to
the pillar, voices were raised, passersby offered support, and a
successful visibility action took place, for gays on the other side of
our small planet."

NBC's The Office hires a new gay — Tim Daly's son.

UK gay bashing farmer gets jail term.

Someone's parading around with obvious reading material.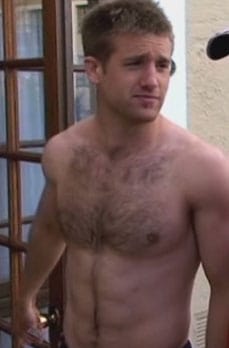 Interest in "manscaping" is apparently surging. Here's hoping Luke Fitzgerald doesn't jump on the trend.

Maryland to adopt anti-trans policy for driver's licenses?

Who is the hottest Brazilian of 2009?

First-ever pageant to be held for Mr. Gay China: "The pageant will take place on January 15 at a club in Beijing, ahead of the Mr Gay World competition in Norway in February, Ben Zhang, founder of gay media and PR website gayographic.org, told AFP. 'There will be sportswear and swimsuit segments, a Q&A session, and a panel of judges will select the winner based on overall performance,' Zhang said.
The pageant will be open to anyone who lives in China — local or foreign, and contestants can apply online, he said. 'Being homosexual, in general we get a lot of discrimination everywhere, so we are not going to discriminate against any contestants,' Zhang said."

Gambian president makes unsurprising threat: "We will not encourage lesbianism and homosexuality in the military. It is a taboo in our armed forces. I will sack any soldier suspected of being a gay, or lesbian in The Gambia. We need no gays in our armed forces."