In an article posted today, Politico's Ben Smith looks at marriage equality's bad year: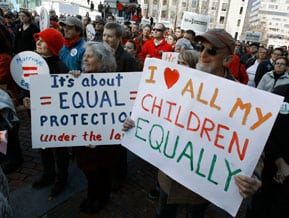 "After a year that saw laws allowing same-sex marriage expand from a lonely toehold in Massachusetts to five other states and, likely, the District of Columbia, the defeats have served at the least as a reality check to proponents of gay marriage.
A Maine referendum that was seen as the best chance for popular approval of same-sex marriage instead was soundly defeated. The state senate in liberal New York voted down a marriage bill by a margin – 38 to 24 – that stunned advocates and the state's governor, who had predicted victory. And a same-sex marriage measure limped to the floor of the New Jersey state senate Thursday after squeaking out of committee over the opposition of prominent Democrats. 'The events of the last few months have put a serious dent in the idea that gay marriage is inevitable,' said Maggie Gallagher, the president of the National Organization for Marriage, which opposes same-sex marriage."
Yesterday, Gallagher's organization, NOM, claimed that it has spent $600,000 fighting marriage equality in New Jersey and told lawmakers to vote it down.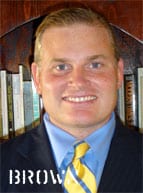 Said executive director Brian Brown: "Gay marriage is not the priority of New Jersey voters, and senators in
New Jersey should follow New York's lead in rejecting this lame-duck
effort to impose gay marriage. NOM's poll in two swing senate districts in New Jersey found that
no more than 2 percent of voters consider gay marriage one of their top
three legislative priorities for this lame-duck session. Why would
politicians follow defeated Gov. Jon Corzine's lead off this particular
cliff?"
Added Gallagher: "New Jersey voters and politicians have given a great deal to Garden
State Equality in the last few years, including full civil unions.
Steven Goldstein has boasted that New Jersey is one of the best states
for gay rights in the country, thanks to his organization's efforts.
Why are they insisting on the right to redefine marriage, whether or
not the people of New Jersey like it?"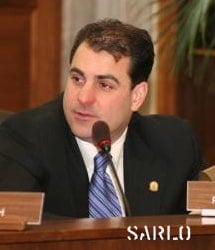 But NJ State Senator Paul Sarlo (D-Wood-Ridge), who says he personally opposes marriage equality for religious beliefs and was expressing doubts about the vote taking place in mid-November, called the Senate Judiciary Committee hearings he chaired on Monday one of "the most rewarding experiences" of his life and said that he believes the tide is turning on marriage equality.
Said Sarlo: "We had 300 people there, 150 of whom we allowed to testify. We'd still
be debating it today, right now, but when I knew the bill had the
votes, I pulled the trigger. Yes, I am opposed to the bill at this
point in time, but their (Garden State Equality) advocacy has come a
long way, and I am quite certain some time in the near future, I
believe the tide has turned a little bit, and they will win with their
issue. I am still opposed personally because of my religious beliefs as
a Roman Catholic, and as senator of the 36th District, which is mostly
made up of Irish and Italian Catholics, and Orthodox Jews. I did not want to stand in the way of this bill, and I notified all my
committee members after my decision, which came Wednesday or Thursday
of last week."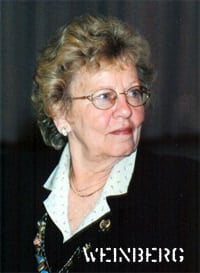 It's unclear whether or not the measure has the votes to pass in the full senate, the Philadelphia Inquirer reports:
"Two days before the New Jersey Senate was scheduled to consider a bill to allow same-sex marriage, some area legislators were reticent yesterday to reveal how they would vote.
Dana Redd (D., Camden), who will resign her Senate seat next month to become mayor of Camden, has decided but isn't telling, she said at a Camden City Council meeting last night.
James Beach (D., Camden) hadn't made up his mind, an aide said. And Stephen Sweeney and Fred Madden (both D., Gloucester) did not respond to repeated calls seeking their positions on the issue…'It's an uphill fight, but there is a chance for victory,' said sponsor Loretta Weinberg (D., Bergen).
Philip Haines (R., Burlington) will oppose the measure, an aide said Friday. Diane Allen (R., Burlington) had hoped to vote, but her battle with cancer has left her too weak to travel to Trenton, a member of her staff said yesterday.
A number of senators around the state have said they are still weighing the issue, though political analysts doubt many truly are undecided."
Yesterday, state senator Christopher "Kip'' Bateman (R-Branchburg) explained his "no" vote on marriage equality in the Judiciary Committee,  saying he's not ready to redefine the definition of marriage: "I believe in equal rights, and I voted for civil unions thinking that
was going to achieve equal rights under the constitution, I still
believe in that. If there's a problem with the civil unions law, let's try to craft legislation to address some of these inequities.''
Here's how those of you in New Jersey can help. CALL your state senators. Many of the New York senators who voted "no" on the marriage equality
bill there kept emphasizing the calls from their constituents. Garden State Equality has a pages on its site which will assist you. Check it out here.