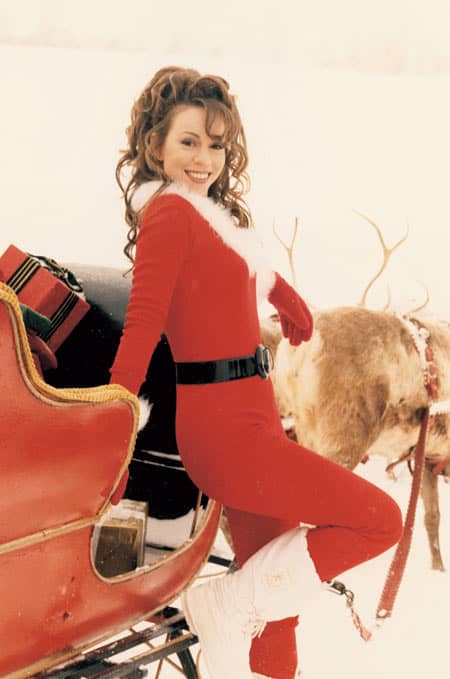 MODERN TONIC
The editors of Modern Tonic present a weekly music update here on Towleroad. The rest of the week, they scan the pop culture landscape for movie, TV, book and Web recommendations in their daily email.



NEW HOLIDAY RELEASES:
Twenty-four shopping days left for Christmas — only 10 if you're prepping for Chanukah. And if you're thinking of buying holiday music, we're here to help sort the frankincense from the myrrh.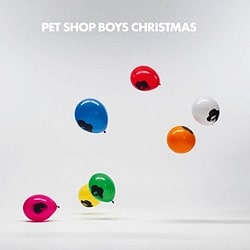 Pet Shop Boys' holiday party will be in — where else? — a club. Their Christmas EP (available December 15 via import) features "It Doesn't Often Snow at Christmas," three non-holiday tracks (including a "Viva La Vida"/"Domino Dancing" mash-up), and a cover and subsequent remix of Madness' "My Girl," which sounds like the James Bond theme vacationing in Ibiza. Who wouldn't want a little Daniel Craig under the mistletoe?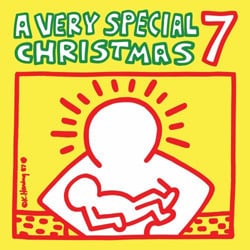 With its mix of artists-of-the-moment and iconic Keith Haring covers, A Very Special Christmas has been starting the holiday party and raising money for the Special Olympics since 1987. The latest in the series, A Very Special Christmas 7, features tweens (Miley Cyrus's "Rockin' Around the Christmas Tree"), starlets (Ashley Tisdale's "Last Christmas") and a Reggae-fied "The Little Drummer Boy," courtesy of Sean Kingston.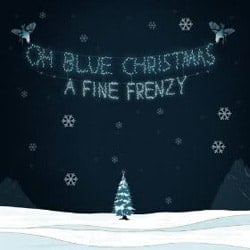 Oh Blue Christmas by L.A. alt-band A Fine Frenzy offers the Peanuts classic "Christmas Time Is Here," two more standards and three sad originals that could grace a dramatic breakdown on any holiday episode of Grey's Anatomy.
And does anything evoke the holidays more than Bob Dylan croaking his
way through holiday chestnuts? Maybe not, but Mr. Dylan né Zimmerman
carries on a long tradition of Jewish entertainers (Neil Diamond,
Barbra Streisand…) singing holiday songs associated with a different
testament, on Christmas in the Heart.
Gold and Green is a country Christmas card of Sugarland's seasonal originals and two-stepping standards. Just try not line dancing to "Winter Wonderland."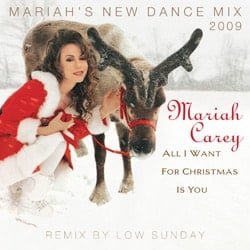 Mimi's ever-popular 1994 Christmas cut "All I Want for Christmas Is You" gets a 15th anniversary remix on Mariah Carey's download-only EP, with the original track and three versions of the new mix by Low Sunday. If Santa wants to shed a few post-Xmas pounds, this'll be his jam for that aerobic North Pole-dancing workout.
Also: Sting celebrates a madrigal holiday with If On a Winter's Night…. Jackson 5 get funky on their Ultimate Christmas Collection. Hot Club Cool Yule by the Hot Club of San Francisco puts a gypsy jazz swing on some yuletide standards like "Baby It's Cold Outside." Tori Amos recently released the lush and magical Midwinter Graces. And REO Speedwagon want a Not So Silent Night: Christmas with REO Speedwagon.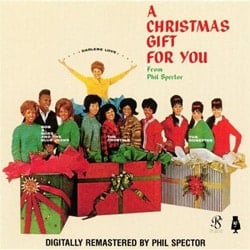 But nothing beats some old favorites. The original A Very Special Christmas with Madonna's vampy "Santa Baby" is Christmas camp supreme. Elvis Presley's Elvis' Christmas Album lets your shake your hips from the waist down in the privacy of your own home. Sufjan Stevens' five-EP collection Songs for Christmas is to indie kids what waking up to snow on Christmas Day is for the rest of the little ones. And the girl-group super-party known as A Christmas Gift for You from Phil Spector is a must for any festivities. Raising a glass to Spector in jail: optional.

MUSIC NEWS:

Goldfrapp have announced a new album to be released March 23, 2010, titled Head First. Lead single "Rocket" debuts March 9. A tour is planned for later next year.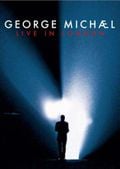 George Michael releases "Live in London," a concert DVD filmed over two shows in August 2008, next Tuesday December 8. The package will include a second disc with a documentary and three bonus tracks. To hype the release, the concert will be shown digitally in movie theaters around the country this Thursday. Towleroad and Modern Tonic have five DVDs to give away to our readers, click here to enter to win.

Michael Jackson's This Is It will be released on DVD and Blu-ray January 26, with over an hour of extra material not seen in the theatrical release. Exclusive to Blu-ray will be alternate versions of the lavish pre-filmed "Smooth Criminal" and "Thriller" sequences that were to be shown during the concerts.

Adam Lambert plans to "focus on the music" after the tumultuous response to his AMA performance last week. 

Black Eyed Peas will kick off their first tour since 2006, The E.N.D. World Tour, February 4 in Atlanta.

TODAY'S NEW RELEASES: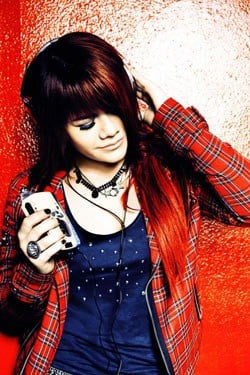 Allison Iraheta — fourth runner-up of this year's American Idol — is a rock dynamo in a tiny package. Her debut, Just Like You, is a rough-and-tumble collection of big riffs, gruff vocals and attitude inherited from her rock godmothers Suzi Quatro and Joan Jett.
 
New jack mack daddy R. Kelly yodels, breaks out the falsetto and diddles with Auto-Tune all over Untitled. Wonder why he sounds so happy? Couldn't be that 2008 acquittal, could it?
It's amazing how muscular the New Wave revivalists The Bravery sound on Stir the Blood — especially on the herky-jerky Goth of "Slow Poison" and a fast and violent little number called, appropriately, "Hatef**k."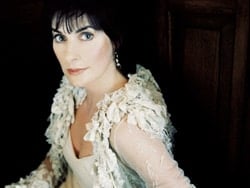 The Celtic goddess of New Age mysticism releases the CD/DVD combo The Very Best of Enya.
Scoff all you want, but in the post-holiday mash of shopping don't you
need something that's easy on both the eyes and the ears?
Also released:  Priscilla Renea — Jukebox; Various Artists — Just Dance Vol. 2; Westlife — Where We Are (import); Take That — The Greatest Day: Take That Present The Circus Live (import).

MUSIC VIDEOS:
George Michael: "December Song (I Dreamed of Christmas)"
Available last year as a free download through George Michael's website, this smooth and soulful tune — originally written for the Spice Girls — gets a commercial release in the U.K. this month, and this gorgeously surreal animated winterland video.
Cheryl Cole feat. will.i.am: "3 Words"
On hiatus from her day job with Girls Aloud, Cheryl Cole and the ubiquitous B.E.Pea will.i.am offers this slinky cut from her solo debut featuring split-screened, shirtless dancers in an interpretive dance of deeply committed love.
Fever Ray: "Keep the Streets Empty for Me"
If Fever Ray's minimalist electro is darkly evocative, their videos are downright creepy. This B&W clip features shredded curtains blowing across chicken-wire, nightscapes as lush as velvet paintings, and ghostly images of disenfranchised street people.

The Saturdays: "Ego"
This Brit girl-group knocks a social climbing man down a few pegs on this dance track from Wordshaker. It's also a great excuse for the ladies to wear some fierce and skimpy Girl Power outfits, as if bodies as slamming as theirs ever need a pretext.