Plaintiffs in the federal challenge to Proposition 8 will rest their case on Monday. Attorney David Boies told the Wall Street Journal, "We're pleased with the way it has gone." According to the American Foundation for Equal Rights, "Before resting their case, the plaintiffs will present documents and videos that reinforce points made during the first two weeks of trial."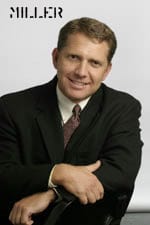 Then the second half begins:
"Defense lawyer Andrew Pugno said his side would present evidence from experts that traditional definitions of marriage between heterosexual couples have special benefit for children and for society.
The defense's portion of the trial could be short. Only two of the defense's original set of expert witnesses remain, after four withdrew from the trial. Early in the trial, the court proposed broadcasting proceedings online and at other courthouses, leading some witnesses to say they feared retribution. The broadcast proposal was overturned by higher courts.
Kenneth Miller, an associate professor of government at Claremont McKenna College, is expected to be the first defense witness, offering an initial picture of how the second half of the trial will develop. Mr. Miller is an expert in the voter-initiative process."