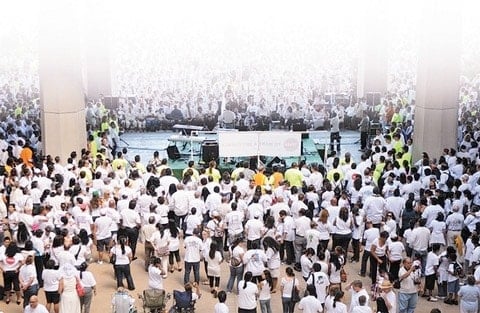 A civil union bill in Hawaii which stalled on a deadlocked 3-3 vote in a Senate committee last year after 2,000 people showed up at the state capitol to protest, may get another vote this week as lawmakers reconvene: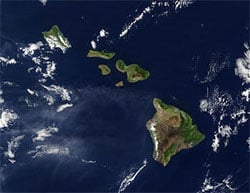 "Opponents, noting that this is an election year, cast doubt on claims that passage is at hand. Critics, including the Catholic Diocese of Honolulu and scores of evangelical Protestant churches, hope another rally…will be large enough to convince wavering lawmakers to kill the measure. 'It's up to the people who oppose civil unions to remind the legislators that they work for the people,' said Garret Hashimoto, chairman of the Hawaii Christian Coalition. 'There's no ifs, ands or buts that the majority of the people in Hawaii oppose civil unions and gay marriage.'No independent polls or surveys have been conducted on the issue, so it's difficult to measure public sentiment. The last time voters directly weighed in on a related issue was in 1998 when 70 percent approved a constitutional amendment allowing the Legislature to reserve marriage for opposite sex couples."
Thousands showed up for the rally yesterday: "Many at the rally yesterday made no distinction between civil unions and marriage, even though the bill does not redefine marriage, which under state law is between a man and a woman. 'This is your house. And this is the Lord's house,' Dennis Arakaki, of the Hawai'i Family Forum, told rally attendees, a sea of white shirts that spilled from the rotunda and extended across the mauka side of the Capitol."
The bill's chances? "Supporters voice guarded confidence that the bill, pending in theSenate since May, still enjoys majority support in both chambers. But House Speaker Calvin Say, a Democrat, suggested the bill couldstall in the House if the Senate vote turns out to be slim. 'If thebill limps over,' he said, 'you know we don't have the two-thirds, sowhy go through the exercise if the governor is going to veto?'"
Watch some video shot by the protestors, AFTER THE JUMP…