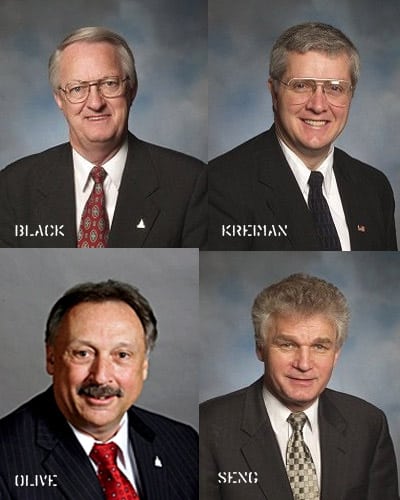 Despite the fact that both the Senate and the House in Iowa failed in attempts to bring a constitutional amendment to ban same-sex marriage up for a vote last week, four Democratic state senators have since signed on with anti-gay forces, the Iowa Independent reports: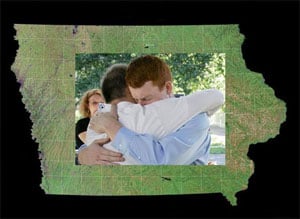 "Four Democratic state senators — Dennis Black of Grinnell, Keith Kreiman of Bloomfield, Rich Olive of Story City and Joe Seng of Davenport — broke with their party and signed on to a Republican petition to force a vote on same-sex marriage."
The measure is technically dead (until 2014, the AP reported),though the paper warns:
"…it could still remain an issue if Republicans go down a similar path as they did in the closing weeks of the 2009 legislative session. House Republicans made numerous attempts to tack a constitutional amendment on to other bills last year."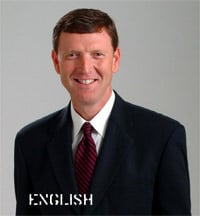 Still, this is the kind of religious extremism these Democrats have aligned themselves with:
Bryan English, a spokesman for the conservative group Iowa Family Policy Center, said Democratic leadership who are blocking a vote on a constitutional ban on same-sex marriage will suffer the consequences, both electorally this fall and in the afterlife.

'Anyone who has read the Bible knows that while individual battles will continue, the ultimate outcome of the spiritual war was settled long ago by the death and resurrection of Jesus Christ,' he said in a statement. 'When the current political debate over marriage is viewed through the lens of eternity, politicians like Mike Gronstal and [Senate President] Jack Kibbie need to understand that they've already lost.'"