The House Civil Justice Committee will hold a hearing on Monday regarding three pro-marriage equality bills being proposed in the state: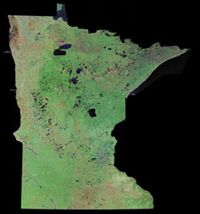 "Three bills will be up for discussion on Monday, and all three are supportive of expanded relationship rights for Minnesota's same-sex couples.
The Marriage and Family Protection Act would make marriages in Minnesota gender neutral, a civil unions bill is also being proposed and another bill would recognize same-sex marriage performed in states where it is legal, such as neighboring Iowa.
'The hearing will be historic because it is the first time a committee in our state Legislature will be looking at what enacting marriage equality means for Minnesota,' said OutFront Minnesota, the state's largest LGBT equality group.
The hearing will be held at 4:30pm on Monday, February 22 in State Office Building Room 10."
Some activists are calling it a "show hearing", saying the bills won't leave committee.