Dramatic show of support seen in Congress behind Uniting American Families Act and inclusive comprehensive immigration reform bill.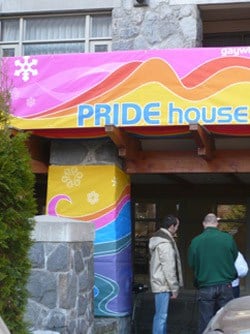 First look at Whistler's Olympic Pride House. For the first time, LGBT athletes and fans have their own clubhouse at the Olympic Village.

 Dick: John Mayer calls his penis a white supremacist, among other things.

 Never-before-seen photos of 9/11.

 ACLU to sue Miami Beach over unlawful arrest of gay men: "The issue here is not just the violation of Mr. Strickland's rights as a
gay man. All people have
a clear constitutional right and a civic duty to report police
misconduct.  When police start arresting people for reporting police
misconduct, the public's faith in law enforcement suffers."Here's the background.

 Miami Beach business owners meet about arrests.

 Kevin Federline strips for Celebrity Fit Club.

 Tomorrow: Oprah to feature story of high school quarterback who transitioned to female.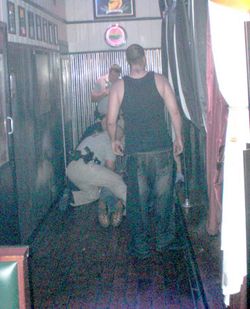 Texas Attorney General says city cannot withhold names of those involved in Rainbow Lounge raid.

 LGBT Democrats defend Obama at DNC meeting: "Veteran Democratic activist Rick Stafford of Minnesota, who chairs the LGBT Caucus, said members at the Feb. 5 meeting were impressed with DNC Chair Timothy Kaine, a former Virginia governor, and gay White House official Brian Bond. Both addressed the LGBT Caucus during the DNC's annual winter meeting.
Stafford told DC Agenda that Kaine 'talked about the achievements, but he also talked about the frustration he knows our community has on some issues, with the lack of forward progress.'"

 Schoolboy to Showgirl: The Alexandra Billings Story.

 Molly Shannon to play recurring character on Glee.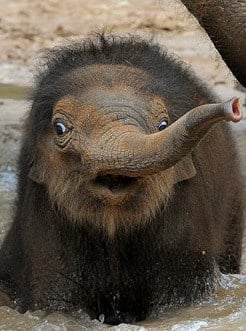 Baby elephant makes debut in Melbourne.

 Russian court sentences killer of gay men to 23 years behind bars: "Mikhail Kurilnik, 26, was invited to his victims' homes after making initial contact on the Internet in January 2009, a spokesman for the prosecutor's office said. He then attacked his victims using a knife and a hammer, killing two and injuring a third man, the spokesman added."

 A Single Man premieres in Paris.

 Archbishop of Canterbury to attempt to heal rift in church over gays and women. Good luck! Says church must tackle diversity.

 Channing Tatum demonstrates his stripper moves for Ellen.
 GOP lawmakers in Iowa want to exclude gay kids from anti-bullying bill: "State Reps. Jason Schultz, R-Schleswig, and Matt Windschitl, R-Missouri Valley, sponsored the legislation to remove sexual orientation and gender identity as definitions used for purposes of protecting students in public and nonpublic schools from harassment and bullying."