A Senate panel in New Mexico killed chances for a domestic partnership bill to pass there in 2010, the New Mexico Independent reports: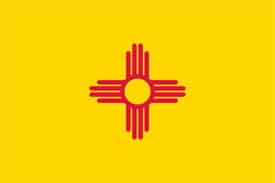 "With a 7-4 vote the Senate Finance Committee tabled one of the most-watched bills of the 2010 regular session. For nearly three weeks, strong opinions have swirled around domestic partnerships legislation, but supporters vow that it will be back in 2011.
'Realistically my sense is that it's done for this year,' said Sen. Peter Wirth, D-Santa Fe. 'It's gonna happen, it's just a matter of when.'
Wirth was the sponsor of the 800-page bill and steered it through one Senate committee before its defeat Monday night in Senate Finance.
The tabling vote strikes a blow to Gov. Bill Richardson who made extending many of the same rights enjoyed by married couples to gays and lesbians part of his legislative agenda."
The bill will likely reappear next year, for another go round.