The National Organization for Marriage (NOM) is behind a push by nine GOP Senators to implement a marriage referendum allowing residents to vote on the district's marriage equality law, DC Agenda reports: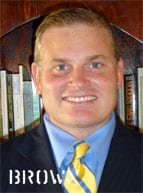 "The National Organization for Marriage, which opposes same-sex marriage,
issued a statement Tuesday announcing the senators' plans to introduce
the legislation in the next few days. The statement says the bill will
be similar to the one introduced last month in the House by Rep. Jason
Chaffetz (R-Utah)…NOM identified the nine lawmakers expected to introduce and
co-sponsor the bill calling for a D.C. marriage referendum as Sens.
Robert Bennett (R-Utah), Jim Bunning (R-Ky.), John Cornyn (R-Texas),
Mike Enzi (R-Wyo.), James Inhofe (R-Okla.), Pat Roberts (R-Kan.), David
Vitter (R-La.), and Roger Wicker (R-Miss.). Chaffetz's House version of the bill has only one co-sponsor, Rep.
Jim Jordan (R-Ohio)."
Said NOM's Brian Brown in a statement: "An out-of-control city council tried to do an end run around the D.C.
Charter, refusing to recognize the rights of D.C. voters to file an
initiative petition on marriage."