Superintendent Teresa McNeece
tmcneece@itawamba.k12.ms.us
phone (662) 862-2159 Ext. 14
Principal Trae Wiygul
twiygul@itawamba.k12.ms.us
(662) 862-3104
School Board Member Eddie Hood
a082315@allstate.com
School Board Member Jackie Nichols
jnichols@itawamba.k12.ms.us
School Board Member Harold Martin
hmartin@itawamba.k12.ms.us
School Board Member Clara Brown
cbrown@network-one.com
School Board Member Tony Wallace
twallace@nexband.com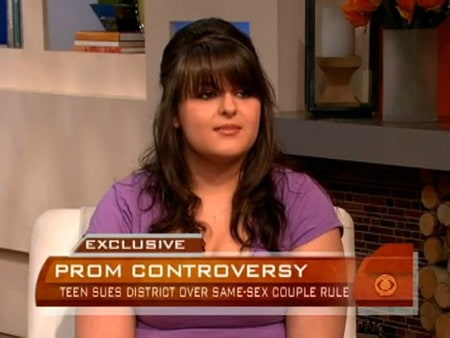 Erica Hill spoke to Constance McMillen, the Mississippi lesbian high school student whose school canceled the prom because McMillen wanted to bring her girlfriend.
Watch, AFTER THE JUMP…
UPDATE: Constance trending on Twitter.  Join in by Tweeting: Let Constance Take Her Girlfriend to the Prom! http://tinyurl.com/ybo7xw8 #Constance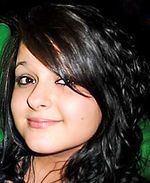 Facebook group.
Constance is being harassed by classmates.
The ACLU has now filed a lawsuit against a Mississippi high school on behalf of lesbian Constance McMillen after the school canceled prom for the entire student body because McMillen petitioned to attend with a female date, the AP reports:
"District officials said they hoped private citizens would sponsor a prom instead.The lawsuit seeks a court order for the school to hold the prom. It also asks that McMillen be allowed to escort her girlfriend and wear the tuxedo."
ACLU: "Complaint filed in federal court, asking the court to reinstate the prom for all students at the school and charging Itawamba County School District officials with violating Constance McMillen's First Amendment right to freedom of expression."
A New Orleans hotel owner is offering to host a prom for all the students and bus them to one of his properties. 
EMAILS for school officials, AFTER THE JUMP…
Earlier…
Lesbian Student Says School's Decision to Cancel Prop is Retaliation [tr]