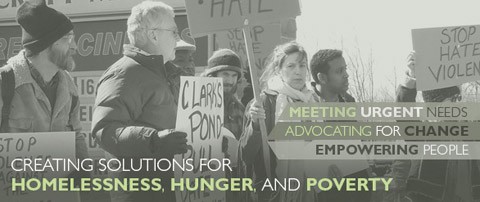 The Catholic Church in Maine, led by Bishop Richard Malone (below), has cut off funding for a group that helps the homeless as revenge for the group's support of the Maine "No on 1" campaign last fall. Question 1 sought to invalidage Maine's marriage equality law, and was approved by voters.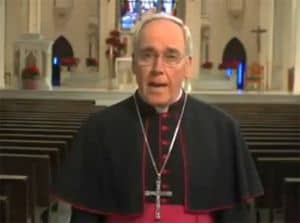 The Press Herald reports: 
"Preble Street's Homeless Voices for Justice program has lost $17,400 this year and will lose $33,000 that it expected for its next fiscal year.
Officials with the Roman Catholic Diocese of Portland and the Washington-based Catholic Campaign for Human Development say that Preble Street violated its grant agreement by supporting Maine's 'No on 1' campaign last fall…Catholics for Marriage Equality has begun an effort to replace the lost funding by raising $17,400 for Homeless Voices for Justice. Anne Underwood, a co-founder of the group that advocates for same-sex marriage, said Bishop Richard Malone is punishing the homeless because of politics.
'This is petty vindictiveness,' she said. 'After the election is over, suddenly the money is revoked from poor people because of a political opinion held by the bishop.'
Underwood said that many Catholics in Maine will now think twice before donating money to the church to help fight poverty. 'People who are homeless should not be used in political games,' she said."
You may recall that Malone instructed every Catholic Mass across the state to play a video "homily" asking churchgoers to fight against marriage equality, taking up second collections at churches to defeat it.
Here's how you can help Preble Street.