Oscar weekend is a mix of guesswork, party-planning and historic celebrity specials. Did you watch the Oprah special? She paired actors with actors to do their own interviews. Ben Affleck interviewed Best Actor nominee Jeremy Renner. Loved this bit which I agree is easy to read way too much into if you have a crush on Jeremy Renner or if you watched "I'm F***ing Ben Affleck" too many times a couple of years ago.

Affleck: Do you have women throwing themselves at you since you've been nominated. Do you have… is that… you're a single guy?
Renner: [laughter] People definitely treat me differently. Men and women both...
Affleck: [eyebrow raise] Nice.
Renner: …it's all over the place.
Later Renner asked Affleck if he would be his date if his mom got sick (yes, he's bringing his mom. Adorable) and Affleck was so excited he even offered to wear a dress. Oh boys.
Where were we. Oscars.
Avatar James James Cameron's allegorical 3D sci-fi spectacle

The Blind Side Sandra Bullock's unexpected Oscar vehicle

District 9 Neil Blomkamps's 2D allegorical sci-fi spectacle

An Education, the coming of age drama with star-is-born Carey Mulligan

The Hurt Locker, Kathryn Bigelow's tense bomb diffusal Iraq drama
Inglourious Basterds, Quentin Tarantino's talky clever revisionist history film

Precious, the heavy drama about an abused illiterate teenage mother in 80s Harlem

A Serious Man, the Coen Bros most personal film
Up, the latest instant classic from Pixar

Up in the Air, in which loner George Clooney is ready to make a connection
Though most pundits agree that The Hurt Locker will take the top prize, it's a fine list this year overall which always makes the Oscars more enjoyable. There's only one stinker to speak of. And people love that one so I'm saying no more. The Academy done good. How many have you seen and which gets your vote for Sunday night?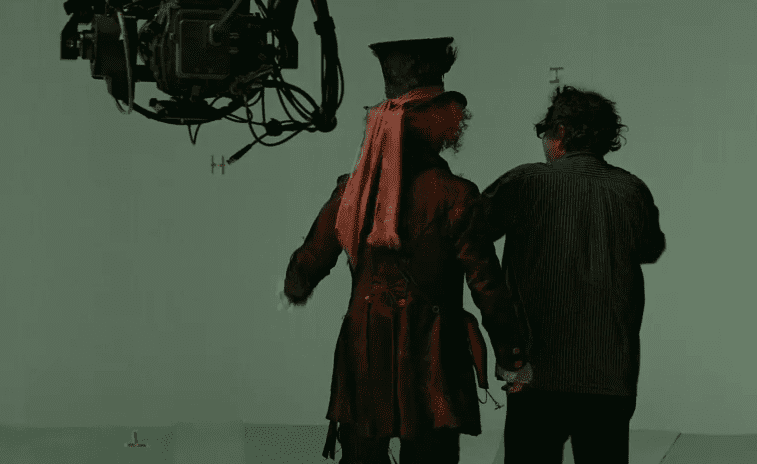 NATHANIEL ROGERS
…dreams of naked gold men with swords this time of year. He blogs daily at the Film Experience.

NOW PLAYING
This weekend's big release is Alice in Wonderland. Why does anyone release movies on Oscar weekend? Shouldn't everyone be glued to their televisions thinking about last year's movies? Alas, the Oscars are not (yet) in 3D and Wonderland now is. Different target audiences, perhaps.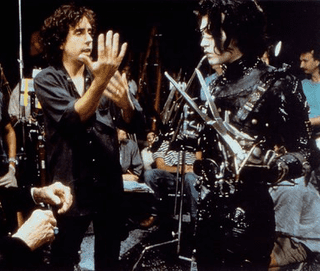 Wonderland marks the 20th anniversary of the fabled collaboration between director Tim Burton & his chief muse Johnny Depp. Together they've made…
1990 Edward Scissorhands
1994 Ed Wood
1999 Sleepy Hollow
2005 Charlie and the Chocolate Factory
2005 Corpse Bride
2007 Sweeney Todd
2010 Alice in Wonderland
Number 7 ties them (numerically) with the classic pairing of Woody Allen and Diane Keaton, though those 70s lovebirds unfortunately never bantered neurotically in 3D. Soon they'll overtake even the once prolific Scorsese & DeNiro! That's a lot of movies for a director/star pair. They've made so many they've essentially merged brands. Which means you know already if you Want or Do Not Want. There seem to be two camps now: the 'enough alreadys' who think their quirk has calcified and the 'do that to me one more times'  who find their films imaginative and rewarding.
No Wonderland for me though until we get through…