A 39-year-old San Diego man is accused of picking up young men in San Diego, drugging them, and then having sex with them. He's alleged to have murdered one of them, a 23-year-old.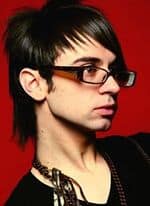 Marriage and adoption by gays and lesbians in Mexico City is legal as of today but, according to one woman who intends to marry her long-time partner, "our real battle is with our people in Mexico."

Did Canada's immigration minister order the removal of decriminalization of homosexuality in 1969 and other references to gays and lesbians in the country's citizenship study guide? He says he "did not do such a thing." 

This isn't good news for the Catholic Church.

Project Runway winner Christian Siriano will get his own show on Bravo.  Watch out for his new catchphrases: "J'adore," "Genius" and "Having a Moment."

Did Marie Osmond's son commit suicide because he was conflicted over his sexuality?

We hear that George Michael and Lady Gaga will both be at the Mardi Gras celebrations in Sydney this weekend and that they'll perform together on stage.


AT&T helps fund Equality California so they can keep on fighting the good fight.

Sarah Palin is rumored to be involved in a large-scale television documenatry on Alaska. Not to worry. This doesn't mean you're going to be exposed to narration peppered with "you betcha"s over glacial landscapes. No, she will only produce the project.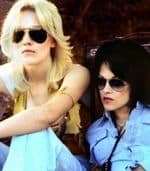 Kristen Stewart and Dakota Fanning recorded a version of The Runways "Cherry Bomb" and you know what? It does't suck at all.

These are good odds: Four candidates running for governor in Rhode Island support marriage equality. Unlike the current governor, Donald Carcieri.

Yes, there are indeed gay NASCAR fans. And at least one of them is a member of the press.

The UK's Tory party wants to give gays and lesbians who have have children extra paternity and maternity rights.