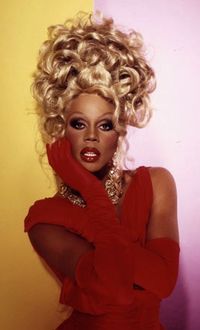 Racist accusations are being tossed at three white Los Angeles area teachers who passed out pictures of RuPaul, OJ SImpson and Dennis Rodman for students to carry in a Black History Month parade. From USA Today:
"A district spokeswoman said the teachers at Wadsworth Elementary School, where the majority of the students are Latino, could have made more appropriate choices, such as Oprah Winfrey. Civil rights activists said the choices made a mockery of black history and reinforced racial stereotypes. 'Their selection goes beyond ignorance. It speaks to arrogance and racism,' said Rev. Eric Lee, president of the Southern Christian Leadership Conference of greater Los Angeles."
The three teachers have been suspended and are currently under investigation.
The one positive thing about this incident? It should give RuPaul some decent publicity for season 2 of RuPaul's Drag Race.