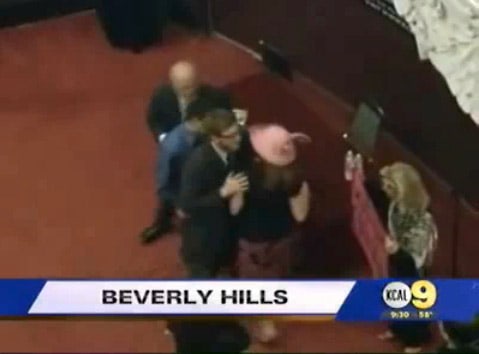 A Karl Rove book event in Beverly Hills last night was interrupted when activists from Code Pink tried to make a citizen's arrest of Rove for war crimes.
Shouted Code Pink founder Jodie Evans: "Look what you did. You outed a CIA officer. You lied to take us to war. You ruined a country. Totally ruined a country."
Another Code Pink member yelled: "The only comfort I take is that you're going to rot in Hell."
Rove was forced from the podium and the book-signing event was finished.
Watch, AFTER THE JUMP…