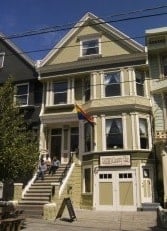 A campaign is under way to save The Castro Country Club, "a clean and sober meeting place in the
neighborhood that serves as the iconic heart of San Francisco's gay
community, is in jeopardy of losing its home of 27 years."

Shelter in Cape Town: "People who have been kicked out of their homes for coming out of the
closet, rape survivors or transgendered people not welcome in existing
shelters will be accommodated in the six-bedroomed house in
Oranjezicht, which has magnificent views of Table Mountain."

Bret Michaels remains in critical condition after suffering brain hemorrhage.

Alexander Skarsgard gets animated.

Protests and outrage over the tough immigration bill Arizona's Republican Governor Jan Brewer signed last week.

Does anyone really believe that Lindsay Lohan is done partying?

The Real L Word is coming to Showtime.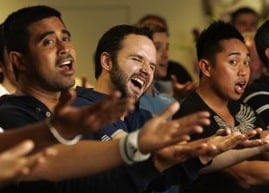 Two gay men's choruses in San Diego will sing in harmony.

Just shocking: 25 people walk by man lying on the street dying of stab wounds.

The Media Line reports that Yemeni filmmaker faces death threats for writing that "'homosexuality was 'part and parcel of our society.' He
called on the parliament to extend more rights to gay people and went
as far as to suggest that the Yemeni government should consider
allowing gay marriages, just like in the West."

Jersey Shore food fight.