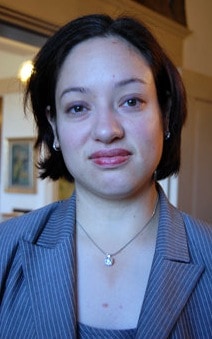 Texas Democratic State Representative Norma Chávez, who has been involved in a heated political campaign with Naomi Gonzalez, has made an attempt to out her challenger.
The El Paso Times reports that Chávez told those attending a recent talk that "(Gonzalez) needs to accept her gay community." Chávez, who does not support gay marriage, added, "I have not attacked her for being a lesbian gay woman."
Gonzalez, who has not confirmed one way or another if in fact she is a "lesbian gay woman," issued this statement:

"This
campaign is not about me. This is about Norma Chávez,
and this is another desperate attempt on her part to distract from her
own record."