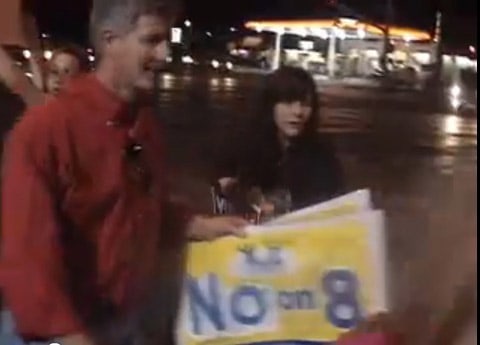 Ken Mettler, a school board trustee at Kern High School District in Bakersfield, California, does not want the school to recognize Harvey Milk Day, he told a packed meeting of the Board on Monday night.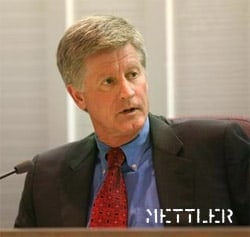 Said Mettler: "Harvey Milk does not rise to the level of a special day of recognition."
The Bakersfield Californian reports: "Milk, one of the first openly gay men elected to public office in California, did not accomplish enough to merit a commemoration, he said.'He is not the character portrayed in the movie,' Mettler told a standing-room only crowd. 'He is not a martyr…
The school board will debate the issue again at the next meeting on May 19: 
"What likely won't be debated again is another Mettler proposal introduced Monday in which he asked the district to support a Senate bill establishing Ronald Reagan Day, which would fall on Feb. 6.That passed 4-1, with Heinrich voting against it, saying he didn't want to add any more state observances. The state holds several observances under education code including John Muir Day and California Poppy Day.Mettler said someone like Reagan, who served as California's governor and U.S. president, deserved recognition. But Milk, he said, served less than a year as a supervisor.'"
Mettler told the Californian last week: "This is something I truly believe in, and the timing makes sense. Harvey Milk does not rise to that level of recognition. These days should be reserved for those who have had a major impact."
Ken Mettler has a record of trying to beat down gay rights — literally. During the Proposition 8 debate in California before the bill passed, he was filmed removing signs from a protest and then taking a swing at a "No on 8" supporter. Mettler claims he was acting in self defense.
Watch, AFTER THE JUMP (warning: language)…