New massive oil plume discovered under water in Gulf.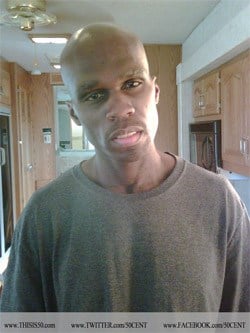 Rapper 50 Cent lost a lot of weight.

Police say murder in Oak Lawn neighborhood of Dallas isn't a hate crime.

Chris Evans is offering free licks. Who's first?

Palm Springs Police Department accused of bias against gays: "These allegations stem from a police operation that led to the arrest of 24 men in Warm Sands last summer…In response to the accusation of bias, the District Attorney in the case said, 'it doesn't matter to us whether it's one orientation or another. What we do is follow the law and the law prohibits sexual conduct in public.'
The Palm Springs Police Department declined to comment."

Noah Mills didn't have to show any skin for Sex and the City 2 audition.

Jean-Paul Gaultier stepping down at Hermes: "Christian Lemaire, the creative director of apparel company Lacoste, will replace the designer who earned rave reviews from the fashion world during seven years at Hermes. Lemaire has worked at Christian Lacroix, launched his own clothing line, and revitalised Lacoste since 2001."

Onion: Kids to be taught about both hellfire Bibilical death and environmental extinction!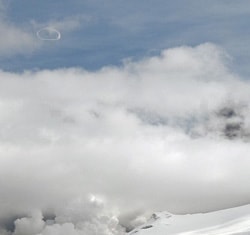 The volcano in Iceland blew a smoke ring.

The 'Hung' season two trailer is skintastic.

Second-generation Grizzly-Polar bear hybrid shot and killed in Alaska.

Stephen Gately's widower Andy Cowles to receive large sum of money: "Stephen Gately's widower Andy Cowles will receive nearly £1 million from his husband's estate.
The Boyzone singer – who died in Majorca last October as a result of a congenital heart defect – didn't leave a will at the time of his death, but according to figures released yesterday (26.05.10) by the Probate Registry, Andy will still receive the huge sum.
Although mystery had surrounded Stephen's lack of a will, including reports at the time of his death that a version of it had gone missing, his internet entrepreneur civil partner will inherit £450,000 outright, as well as half of the rest of Stephen's estate – worth £519,910 – and his personal possessions."

Arjan chats with BT.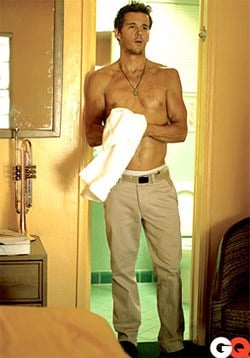 Ryan Kwanten won't be dropping his drawers for Playgirl: "He did, however, have an idea for a couple of his costars in Playgirl. "Maybe Stephen [Moyer] and Alex [Skarsgård] can do a little tandem," he cracked."

Mariah Carey may have a bun in the oven.

True Blood headed to the big screen.

Thousands welcome Elton John to Morocco: "Politicians from the opposition Islamist PJD party said the gay British star was not welcome in the conservative north African kingdom and that granting him such a profile would tarnish Morocco's image.
Organisers said the singer's private life was irrelevant and went ahead with the show, the highlight of the week-long Mawazine World Rhythms festival that has become the cultural showpiece of Morocco's secular-leaning monarchy."

Mom's life ruined by American Idol result.

The real reason gay men are single? "I don't know how women do it, but if I'm not attracted to a guy physically I can't have sex with them no matter how emotionally attracted I am to them. I guess that's the main difference between men and women. For men, intimacy is a consequence of sex; for women it's a pre-requisite.
Maybe that's why so many of us gay men are single for so long. If we could direct our sexual desire from physical to the emotional we'd lead more fulfilled lives."