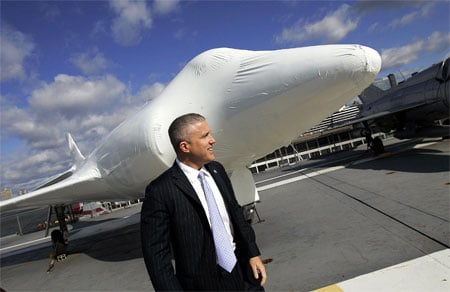 William White, the gay COO of the Intrepid Sea Air and Space Museum in NYC, who was being pushed for Secretary of the Navy in 2008, abruptly resigned Wednesday morning after 20 years on the job, and nobody knows, or will say, why:
"Mr. White quit his positions at the floating museum on the Hudson and the foundation that operates it, as well as his roles with two charitable organizations that raise money to help injured servicemen — the Intrepid Fallen Heroes Fund and the Intrepid Relief Fund. The resignation occurred at a meeting of the foundation's board just days before Fleet Week, the annual influx of sailors that centers on the Intrepid.
Neither the foundation's spokesman, Howard J. Rubenstein, nor a spokesman for Mr. White would explain what had led to his departure after 20 years at the Intrepid. Mr. White could not immediately be reached for comment."