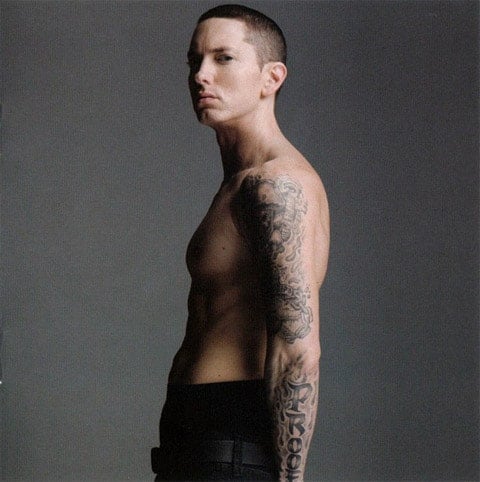 In a recent interview with Deborah Solomon in the NYT, rapper Eminem states his support for gay marriage:
NYT: You've been accused of writing gay-bashing lyrics in the past. Would you like to see gay marriage approved in Michigan, where you live? 

EMINEM: I think if two people love each other, then what the hell? I think that everyone should have the chance to be equally miserable, if they want. 

NYT: Is this the new, 37-year-old tolerant you? 

EMINEM: It's the new tolerant me!