114,000 iPad owners exposed in AT&T security breach.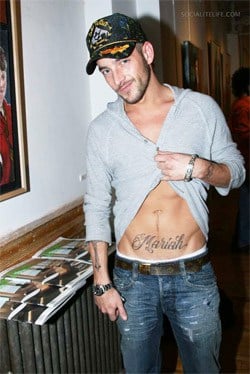 Report: Marc Jacobs' ex Jason Preston writing tell-all. "Just think about how I had so many friends when I was with Marc where r they now?"

Tom Cruise to torture world.

Huge seas once existed on Mars.

Anglican bishop who fled Uganda points finger at American evangelicals for fomenting anti-gay hate there: "Senyonjo left Uganda because of his alleged sympathies with gays. He discussed the pending bill with Bishop Gene Robinson, an openly gay Episcopal bishop in the New Hampshire diocese.
One of the most publicized examples of anti-gay missionaries was Californian Scott Lively, a Citrus Heights evangelical Christian and head of Abiding Truth Ministries."

Ricky Martin says he has been in a relationship for more than a year with a childhood friend. 

Filmmaker John Waters reads from his book, Role Models.

More than 20 LGBT groups denounce Arizona immigration law: "The groups issued a joint statement, saying, 'Arizona's SB1070 takes the state down a path that will lead to racial profiling, discrimination and anti-immigrant extremism. We stand in solidarity with other individuals, organizations and local governments in rejecting the misrepresentation of immigrants put forth in this unjust and ill-conceived measure.'"

Summer in a sober house.

Who wore it best?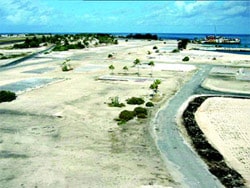 Good news for the 0 employees stationed at Johnston Island in the South Pacific: "But why would the president specifically mention this far-flung spot in Pacific in his June 2 order of the extension of certain benefits to gay federal employees? Particularly when the island has not only no gay employees, but is absent any people whatsoever?"

Interesting report on gays in the Israeli military.

Worlds Apart: The SF Weekly tackles gays and immigration.

Exhibition on gay love to open in Poland: "The director of Poland's National Museum says it is opening an exhibition on gay and lesbian love designed to provoke discussion on the place of homosexuals in this conservative and overwhelmingly Catholic country.
The head of the National Museum in Warsaw, Piotr Piotrowski, said Wednesday the museum is already getting protests from various groups, even before the exhibition has opened."

Did Sarah Palin get a new set of twins?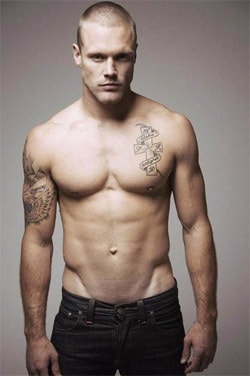 Gay rugby star Gareth Thomas and fellow rugby player Nick Youngquest strike up a flirtation over Twitter.

Amanda Lepore and Courtney Love make kinky photos together (possibly nsfw).

Oregon Department of Justice revamps system to improve reporting of hate crimes: "The Q Center calls this statewide initiative the first direct action in response to troubling reports of widespread assaults on members of the LGBTQ community."

Exhibition of Jerry Pritikin photographs mounted in Chicago.

Real World cast member Mike Manning says MTV f*cked him for 3.5 months and then dumped him.

Man in Dubai picked up by police for possessing, possibly wearing women's lingerie; offers to submit to 'gay test'.

Gay couple threatened, struck on London bus: "Police say he stood up when the bus had reached Snappy Snaps in Lavender Hill and made hand gestures to the victims that implied he had a gun and would shoot them.
The suspect then hit one of the victims on the head with a silver object causing a cut which later required eight stitches. He got off the bus and walked in the direction of Clapham Junction."