"Meet cute" is, of course, a mandatory romcom ingredient and Knight and Day's deadly first encounter won't be the last genre trope to get gently twisted and quietly mocked. One could argue that the quiet mocking might have been louder to make sure audiences were in on the joke. I heard a disgruntled "that didn't make any sense!" as I exited the theater. Um, was it supposed to?
Diaz is as charmingly silly in scattered ditz mode as she's been in quite some time but Cruise could have probably amped up the humor. It's unclear, or at least inconsistently clear, whether he's fully committed to the idea of sending up his intense action hero persona. 
The movie's charms may evaporate as quickly as real batteries die, but while it's going it's good fun. Bonus points for the frequent sight gags, which are clever enough to remind you that you've been missing them in other action movies. Knight and Day is ludicrous but it knows it.
ALSO OPENING

Adam Sandler and others of his ilk star in Grown Ups. Acclaimed French auteur Alain Resnais returns with Wild Grass. The documentary Restrepo follows a group of soldiers deployed in Afghanistan. 2009 Cannes hit Dogtooth finally makes it to US theaters. And,whatever you do, do not miss the glory that is Tilda Swinton in the stunning Italian family drama I Am Love which opens in more cities this weekend. It's even better on second viewing.

 BONUS SCENES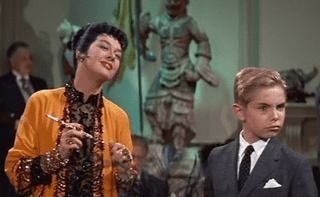 Speaking of I Am Love, Tilda Swinton wants to remake Auntie Mame with her Love director. They've been talking it up for over a year and they still haven't given up hope. That'd be as different as you could imagine a new version being from the 1958 Rosalind Russell film, don't you think? I say bring it on. If stories must be retold, bring something new to them.

More Tilda news: This Saturday she's hosting a flash mob style dance happening in Edinburgh. She'll be recreating a Laurel & Hardy dance with whoever shows up as part of her new children's arts charity 8½.

While we're on the subject of remakes, Cinematical cries uncle about Hollywood's current 80s obsession and lists some films that could use a retelling. Why not Cocoon while they're at it? That even had the cinema's first Viagra joke… before Viagra was invented even.

Did you know that Meryl Streep and Jeff Bridges are the same age? They are and they might be co-starring together soon. Though every time I hear of Bridges doing a marital drama I always want to see him reunited with his Fabulous Baker Boys girl.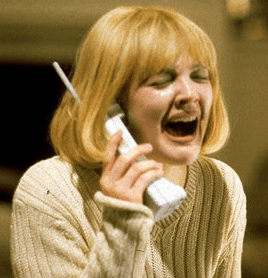 This one's for the horror fans. Crazy Internet Projects take 1,000,302: Stale Popcorn plans to review every single scene in the Scream trilogy. Too bad the Scream trilogy doesn't have anything as gay as that second edition of Nightmare on Elm Street.

Flashback: Look, it's Wonder Woman's stunt double. I really wish they'd get that movie off the ground. The director 

Ever dreamed of seeing Dame Helen Mirren firing a machine gun. There, you've officially seen everything.