Modern Tonic — a daily newsletter that delivers gay-approved pop culture gems (before they've been co-opted by everyone else) — presents a weekly music update here on Towleroad.

GAY ICONS: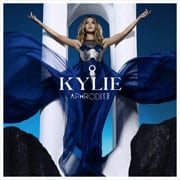 Kylie Minogue — Aphrodite (July 6): Talk about a redundant title! We already love the U.K.-by-way-of-Australia pop goddess, but add songwriting assists from Jake Shears of Scissor Sisters, Tim Rice-Oxley of Keane and the production savvy of Stuart Price (Madonna, Britney) and we have one word for you: Epic.
Christina Aguilera — Bionic (June 8): Whether "bionic" refers to her vocal prowess or the future-forward electro sheen of her release, Xtina's latest has met with resistance. But those haters will backpedal once she shimmies up to them at the club. With help from M.I.A. ("Elastic Love"), Le Tigre and Peaches ("My Girls") and her own bad self (the self-loving "Vanity"), she's never been as out there or as much fun.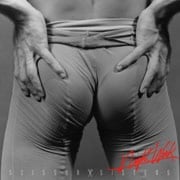 Scissor Sisters — Night Work (June 29): It's got a smooth and supple groove, tight hooks and a shimmering layer of sweetness – and that's just the ass (a vintage Robert Mapplethorpe photo, BTW) on the cover of Scissor Sisters' third album Night Work. The tunes promise to be just as fetching. From the Elton-ian first single "Fire With Fire" to — ahem — "Harder You Get" and "Skin Tight," producer Stuart Price might just finally steer this glamorous group to the top of the U.S. charts.
 

Cyndi Lauper — Memphis Blues (June 22): We know her true colors include the rainbow flag in her tireless fight for gay rights, but Cyndi Lauper's current mood is decidedly blue. Her 11th studio release is a down and dirty Southern romp with guests Jonny Lang, Ann Peebles and the legendary blues master himself, B.B. King.

ELECTRO GROOVES:
Sia — We Are Born (June 22): Better known as an electro balladeer for "Breathe Me" (from the Six Feet Under finale), Sia Furler — inspired by her relationship with JD Samson of Le Tigre — gets her groove on for her fourth album.
Robyn — Body Talk Pt. 1 (June 15): "Don't F**king Tell Me What to Do" opens Robyn's fifth studio album Body Talk Pt. 1 with a list of all the things killing her: her drinking, her smoking, her diet, etc.  Well, the cure for what ails her is her own fantastic mini-LP (the first of three planned for '10), especially the percolating singles "Dancing on My Own" and "Fembot."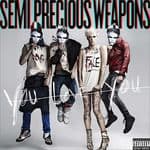 Semi-Precious Weapons — You Love You (June 29) These New Yorkers are "electro," as in a hair-raising charge of electromagnetic attitude and charisma. Self-adoring singer Justin Tranter kick-starts their latest release into hyper-drive on the self-titled single "Semi Precious Weapons" with: "Can't pay my rent but I'm f**kin' gorgeous" and it'd be foolish to contradict him. Narcissists need love, too.
Also coming:  Andy Bell — Non-Stop (June 8); Kelis — Flesh Tone (July 6); Chromeo — Business Casual (August 17)
Sarah McLachlan — The Laws of Illusion (June 15): The 'illusion' is that McLachlan sounds as vital as she did in the 90's — which is no easy trick. Produced by longtime collaborator Pierre Marchand, her first set of new songs in seven years sounds by turns ethereal ("Awakenings"), whimsical ("Loving You Is Easy") and warm ("Love Come"). Break out your Birkenstocks and get thee to the Lilith Fair!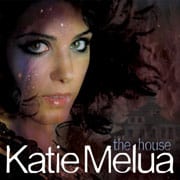 Katie Melua — The House (August 3): The fourth studio release from the Georgian-born U.K. singer is a dramatic odyssey that's like Kate Bush gorging on a feast of murder ballads ("The One I Love Is Gone") and creepy fables ("The Flood"). Or, as Melua says on the aptly-titled "Twisted": 'Ooh, baby I'm twisted.' You hear that silence? It's the sound of no one arguing.
Also coming:  Macy Gray — The Sellout (June 22); M.I.A. — // / Y / (July 13); Sarah Blasko — As Day Follows Night (August 10); Sheryl Crow — 100 Miles from Memphis (July 20); Katy Perry — Teenage Dream (August 24); Jane Krakowski — The Laziest Girl in the World (July 13); Laurie Anderson — Homeland (June 22)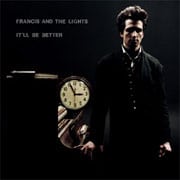 Francis and the Lights — It'll Be Better (July 20): Handpicked by hip-hopper Drake to open his recent North American tour, Francis and the Lights release an eight-song collection of slinky funk grooves ("For Days") and catchy pop choruses ("Going Out"). If you don't want to wait until July for the CD, it's available digitally now.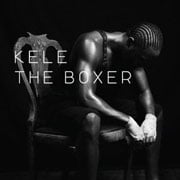 Kele — The Boxer (June 22): To go with his new, gym-toned body, out Bloc Party front-man Kele Okereke releases The Boxer, a thumping collection of post-punk attitude and minimal electro beats shown to great effect on his recent single "Tenderoni."
Also coming:  Enrique Iglesias — Euphoria (July 6); Eli "Paperboy" Reed — Come and Get It (August 10); Big Boi — Sir Luscious Leftfoot: Son of Chico Dusty (July 6); Kevin Rudolf — To the Sky (June 15); Eminem — Recovery (June 22)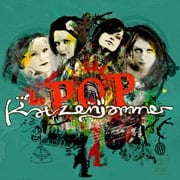 It's not summer without someone new to crush on. So how about these? Frazey Ford, of Vancouver's Be Good Tanyas, releases the rich, folk-spun tapestry of Obadiah (July 20), featuring the lilting "Firecracker." The Norwegian female quartet Katzenjammer mash the celebratory world-music sounds of Beirut with Gogol Bordello on the rousing Le Pop (June 29). Take a free taste (below) of their "Tea with Cinnamon" below;  Lolene — the Brit hybrid of Lady Gaga and Ke$ha — checks into The Electrick Hotel (August 24) this summer, preceded by the bling-bling club swing of "Rich (Fake It 'Til You Make It);"  and here's hoping that Jenna Andrews' still untitled debut (August 24), a jazzy R&B joint for industry mogul Antonio "L.A." Reid, is as insinuating as her head-bobbing single "Tumblin' Down"  



TODAY'S NEW RELEASES: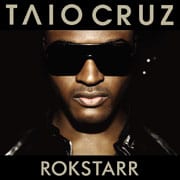 Riding high from his single "Break Your Heart" (feat. Ludacris), U.K. R&B artist Taio Cruz releases his Rokstarr, with help from party-girl Ke$ha on "Dirty Picture" and rapper Ludacris on "Break Your Heart."
It must be summertime because mellow maestro Jack Johnson returns with his fifth release, To the Sea. Light up (the beachside campfire) and groove to first single "You and Your Heart" and other organic jams.
The City of Lights pays homage to the City of Brotherly Love when Dimitri from Paris presents Get Down with the Philly Sound. Disc One features the original disco remixes; Disc Two is where Dimitri plays in his forefathers' sandbox.
Paul Weller, the Modfather of Punk, releases Wake Up the Nation, a very Jam-y tenth solo release featuring The Jam's old bassist Bruce Foxton and 16 short, sharp-edged tunes.