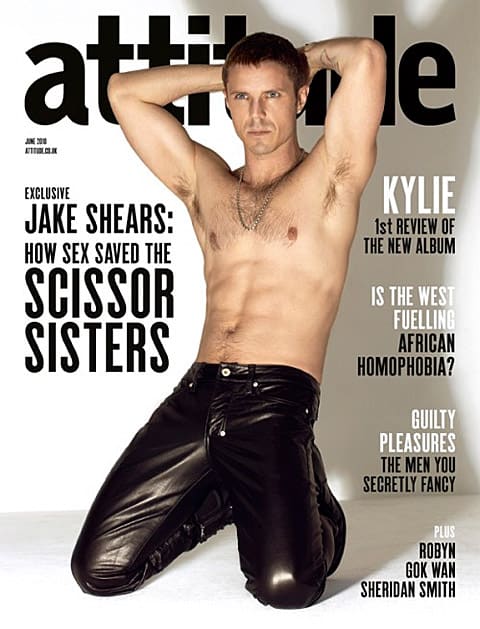 In Spinner, credit is given to Pet Shop Boy Neil Tennant as the impetus behind the group's new album because Tennant told Jake Shears to go to Stuart Price:
"While Shears was cutting loose in Germany, he found what he needed to reignite his creativity after a conversation with sometime Berlin resident Neil Tennant. The Pet Shop Boys singer suggested Shears call up the band's old pal — and Madonna producer — Stuart Price.
'Neil said, 'Why don't you just call Stuart and see what's going on?' At that point, I think Jake was just looking for a really good friend and a good sounding board to bounce off ideas,' Matronic says.
A short while later, Shears called up Matronic in New York to tell her the good news.
'[Jake] was so excited and Stuart was so excited. Stuart said to Jake, 'I would drop everything to make a record with you guys.' So that next weekend, Stuart and Babydaddy were out in Berlin and then a week or two after that, I went to London to work in the studio with them,' she explains of the writing sessions that resulted in their real third album, 'Night Works,' which is due June 29. 'It was all just this great creative explosion, all caused by Neil Tennant.'"
And Kylie Minogue credits Jake Shears as the impetus behind her new album, because Shears told her to go to Stuart Price:
"But it was Jake's wise words that put Kylie together with hot producer Stuart Price, 32, the man behind Madonna's latest releases.
I caught up with the lovely lady herself at a swanky playback of her album at top London restaurant Aqua.
The smiley singer revealed: 'Stuart Price is a wizard. Jake told me I had to meet him and he was so right. Jake is like my twin – we love a dress-up.  It was a real labour of love for us both making our albums at the same time so he could really relate to what I was going through."