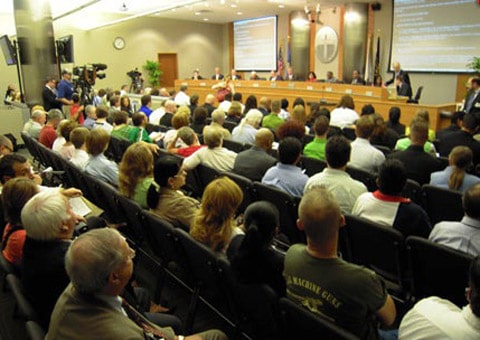 Tulsa, Oklahoma last night amended the city's non-discrimination policy to include protections based on sexual orientation for city employees, News on 6 reports:
Before a packed house Thursday night, The Tulsa City Council approved a new employment policy prohibiting discrimination based on sexual orientation. The policy applies to city employees in every aspect of employment.
The expansion adds sexual orientation to a list of protected classes that already includes race, sex, religion, ancestry, age and disability.
'The policy does not just apply to homosexuals, everybody has a sexual orientation,' said Councilor GT Bynum, who introduced the measure. 'If a straight city employee has a gay supervisor, this would protect him just the same.' … 'The government has no business in your bedroom. But your bedroom has no place in the government. I cannot support this because it will result in more lawsuits against the city of Tulsa' said Councilor John Eagleton.
It was approved by a vote of 6-3."
(via americablog)