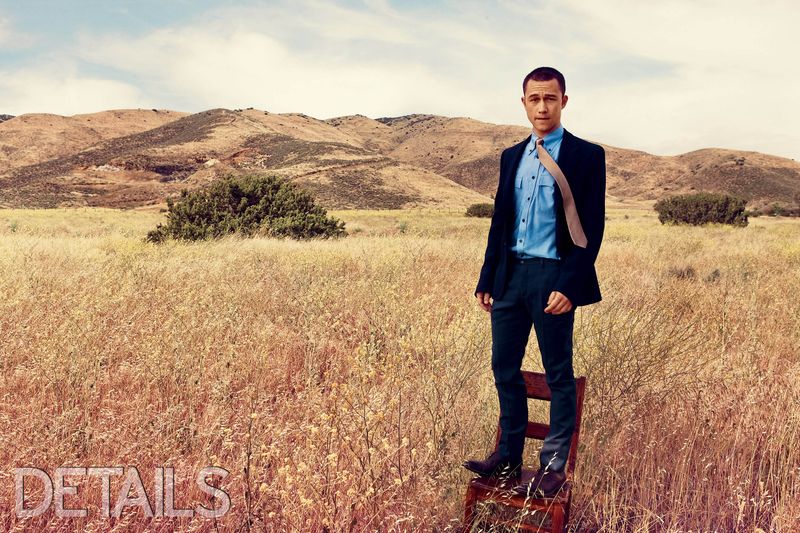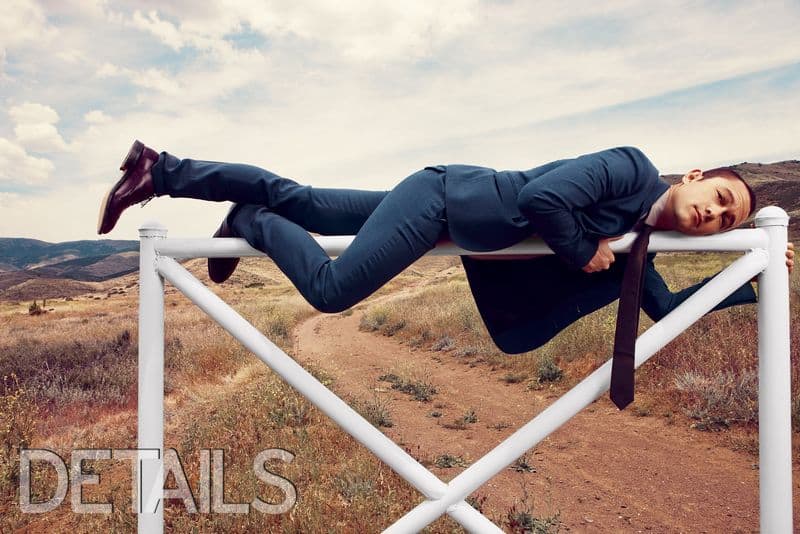 More of Gordon-Levitt's Details shoot here.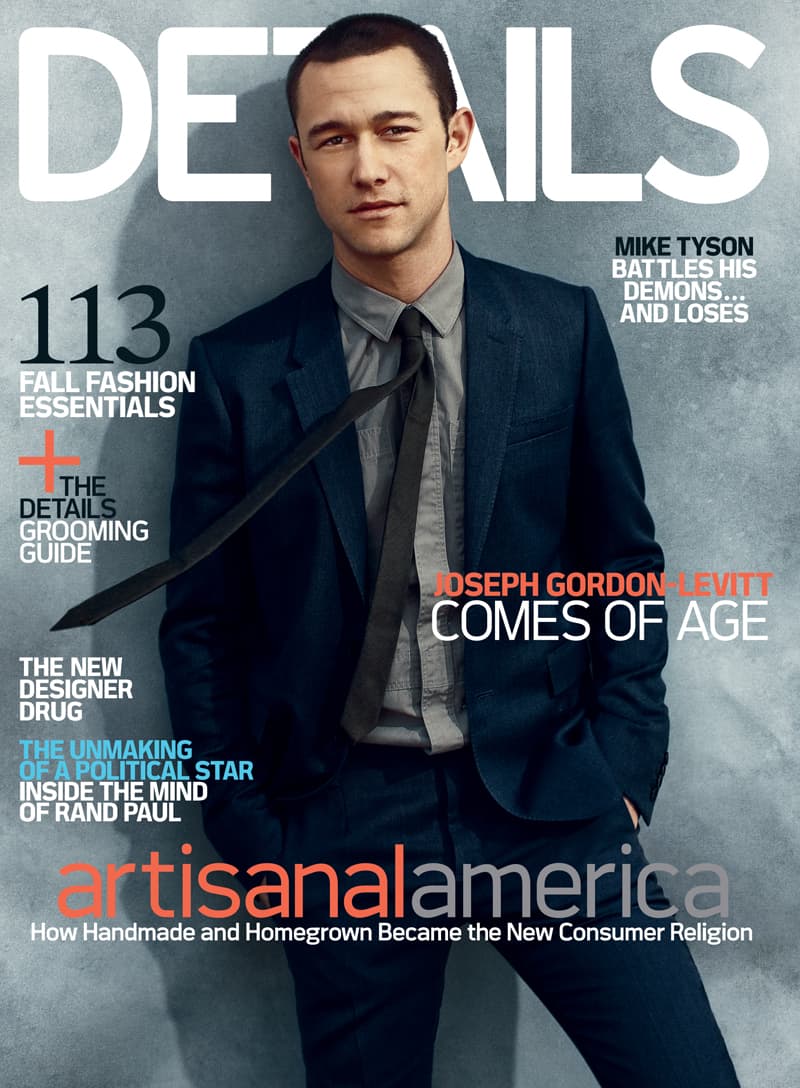 Photography by Norman Jean Roy
Joseph Gordon-Levitt, who stars alongside Leonardo DiCaprio in the hotly anticipated July 16 release Inception, covers Details this month. In his interview (full version here), the serious-minded actor and one-time star of 3rd Rock from the Sun reports that he used to dread being a dead-end "former child star":
"I was scared and depressed for a while. Not that I had any reason to be depressed—I mean, I was going to college and everything. It was not like I was hungry. But absolutely. I was like 'I don't know if anybody's gonna let me act. They'll let me be in another sitcom, but I don't want to do that.'"
He has a history of battling paparazzi, and it appears the battle is less one of his personal boundaries and more of a war against the culture's love affair with stardom:
"I don't want to demonize anybody. But I do think that this notion that certain people are in a higher class than other people is unhealthy. We would be healthier as a people if we quite paying attention to that kind of b.s. and paid more attention to more pertinent things and more beautiful things."
The issue goes on sale July 13. Two more pertinent and beautiful portraits after the jump…