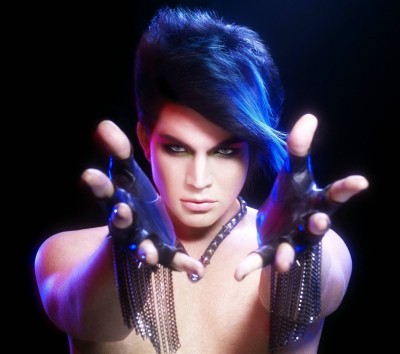 Colorado is the skinniest U.S. state—its populace has an obesity rate of only 19%. Most other states are in the 25%-35% range, with eight southern states in the 30%+ obese range. In 1991, not one state was above 20%.

 Weiner eater dragged from stage in handcuffs.

 "Like a Prayer" climbs U.S. dance charts 21 years after its initial release sans Madonna. "Feels Like" her, though.


 NEW BLOOD: True Blood's fresh meat Joe Manganiello shirtless in Us.

 Why Artyom Savelyev, the Siberian orphan adopted by American mom Torry-Ann Hansen then returned by her when she says he showed destructive behavior, is the poster child for a "permanent subset of parentless children" in Russia.

 Glambert outtakes by Warwick Saint.

 Invasion of the Pines peopled by shirtless men, drag queens.

 A who's who of Republicans continues to pile on embattled RNC Chairman Michael Steele for his "uninformed, unnecessary, unwise, untimely" Afghanistan War comments.


 Kylie Minogue celebrates Madrid Pride performing in the Orgullo Gay Parade.

 CHANGING THE SUBJECT: U.S. citizens almost weren't.

 Vietnamese virginity test for men invalid for gays. (As opposed to actually working on straights?)

 Whomever replaces the late Sen. Robert Byrd (D-West Virginia) in the short run and/or the long run, the whole thing's a lot messier than first thought.

 The jobless betrayed by "a coalition of the heartless, the clueless and the confused."

 Waiter, there's some jam in my hair. Princess Diana's hair as condiment?

 Glee's Mark Salling provides a beefcake BBQ over the holiday weekend.