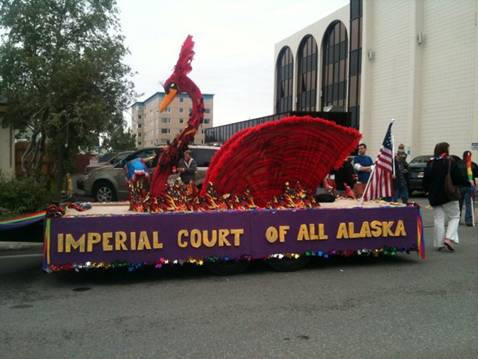 Fighting fire with fire.

That gay pride float in honor of the Imperial Court of All Alaska meant to be entered in Anchorage's 4th of July parade but that was destroyed in a "suspicious fire" was replaced in less than 48 hours by volunteers with the above entry. "Phoenix Rising" looked good enough to win this year's grand prize, with materials donated by Home Depot, Office Max, JoAnn's Fabrics and many other local businesses. Congrats to all who participated, especially to straight ally Colleen Crinklaw, the Grand Duchess of Anchorage's Imperial Court and this cause's local Wonder Woman.
Which is all to say that Alaskan gays can apparently stand the heat so definitely plan to stay in the kitchen.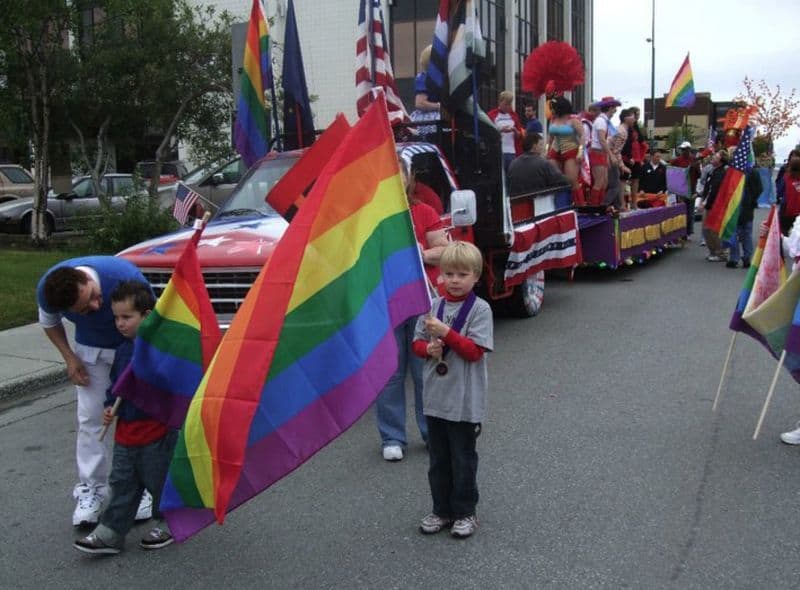 The leader of the float brigade? A kid named Phoenix. Extra credit given.