The President who instituted the Defense of Marriage Act (DOMA) hired a gay man to plan his daughter's wedding: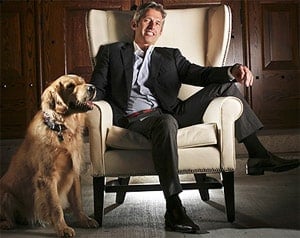 "The Boston-based event planner chosen by Bill and Hillary Clinton to oversee the super-secret nuptials of their only child, Chelsea, isn't returning calls. Even if the former president and his wife, the secretary of state, hadn't imposed a news blackout, [Bryan] Rafanelli has been unavailable for weeks, engrossed in the details of a wedding that's drawing interest around the world…Though he planned a breakfast, concert, and three dinners as part of President Obama's inauguration, Rafanelli was a Hillary Clinton supporter, contributing $4,600 to her campaign. In addition, Rafanelli's partner, Mark Walsh, was on Clinton's staff, serving as her director of lesbian, gay, bisexual, and transgender outreach during the campaign. (Walsh also declined to be interviewed for this story.) Rafanelli and Walsh live in the South End with their dog, Henry, listed on the company website as "love czar.''
Rafanelli can't marry in New York himself, but can marry in the more evolved state of Massachusetts, where he lives, and where DOMA was recently found unconstitutional in U.S. District Court. More on Rafanelli here.