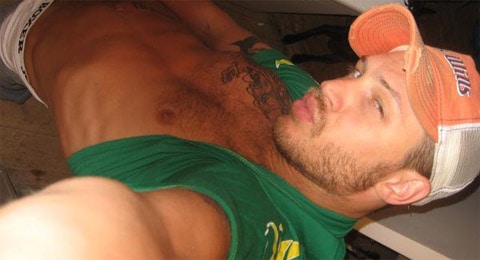 Last week, Inception star Tom Hardy created quite a stir when he made remarks to a British newspaper about having sexual relations with other men:
"As a boy? Of course I have. I'm an actor for ****'s sake. 'I've played with everything and everyone. I love the form and the physicality, but now that I'm in my thirties, it doesn't do it for me. I'm done experimenting but there's plenty of stuff in a relationship with another man, especially gay men, that I need in my life. A lot of gay men get my thing for shoes. I have definite feminine qualities and a lot of gay men are incredibly masculine."
But a "source" tells Ted Casablanca he wasn't referring to himself.
"But it seems Tom Hardy wasn't as willing to speak out as we thought—or, at least, he's not liking the headlines his off-hand comments made.
"It's all taken out of context," a source close to the rising star claimed after we asked about the article. Hmmm, we don't doubt that The Daily Mail likes to embellish occasionally, but how exactly were that many quotes misrepresented?
'He was discussing a gay role and quotes coming from the character,' the same person defends."
Let's hear it from the man himself!