A new invitation in circulation for the September 22nd American Foundation for Equal Rights (AFER) fundraiser hosted by Ken Mehlman, Peter Thiel, and Paul Singer reveals an expanded co-host list. I posted the original invite on August 25, the day former RNC Chair Ken Mehlman came out of the closet publicly. AFER is the organization employing Ted Olson and David Boies as lead attorneys in Perry v. Schwarzenegger, the federal challenge to Proposition 8.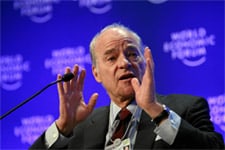 New to this revised invitation (see below) are Republican financier and fundraiser (and Mehlman employer) Henry Kravis (right), Michael Lebovitz, Amy and Bruce Mehlman, Garrett Moran, Mary Kathryn and Alex Navab, Amy and Scott Nuttall, and AFER Board President Chad Griffin.
In related news, Gay City News reporter Duncan Osborne and the NYT take a look at some of the donations made by hedge fund manager Paul Singer, who is hosting the event at his NYC home. Osborne makes note of Singer's donations of $100,000 to Virginia Governor Bob McDonnell and $25,000 to attorney general Ken Cuccinelli, both of whom have been in the news this year for pushing aggressive discriminatory measures in that state.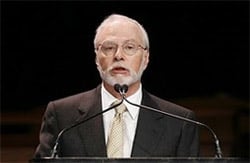 Writes Osborne: "McDonnell issued a 2010 executive order banning discrimination in state government jobs that omitted sexual orientation as a protected class….Cuccinelli sparked controversy early in his tenure when he wrote to Virginia's state colleges telling them that since the state legislature had not barred discrimination based on sexual orientation or gender identity their policies should not ban such discrimination."
The NYT notes, in a recent article, that Singer has also given large amounts to LGBT causes: "…very quietly, Mr. Singer has…given significant sums to personal causes that run counter to the agenda of many conservatives. With no public disclosure, Mr. Singer has given more than $4.2 million to groups supporting gay rights and same-sex marriage, like the National Gay and Lesbian Task Force Action Fund, associates said. 'Several of Paul's family and friends are gay activists, and he has learned a lot from their work over the years,' said Myron Kaplan, a longtime friend and lawyer for Mr. Singer. 'He supports the work of these groups. He also believes the Republican Party is a big tent, and he respects the different perspectives within the party on this issue.'"
Griffin has said, of AFER's goals: "Our goal is to get as many people who aren't on the side of gay marriage on our side, and once they are here, to welcome them."
The revised invitation: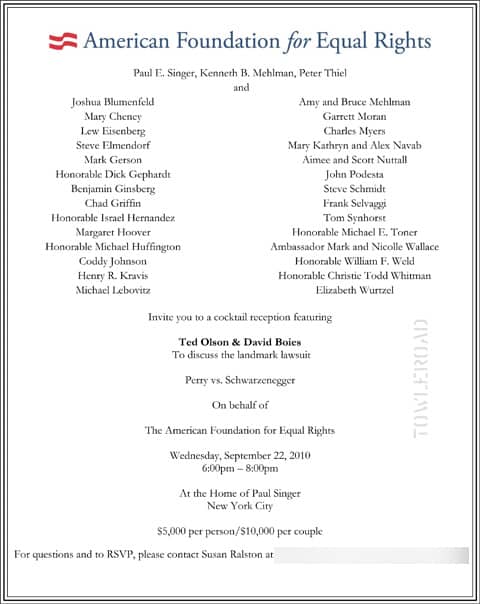 (kravis image source)