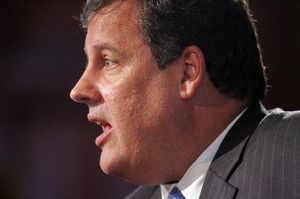 New Jersey Governor Chris Christie has responded to suggestions that three NJ Supreme Court justices refused to take on a case for marriage equality because they were afraid he would replace them.
NJ.com: "Asked by reporters today at an unrelated press conference to comment on the speculation, Christie accused his critics of fabricating an issue to 'forward their own political ends.' …  'I would assume the three justices who voted not to hear the case based their decision on the interpretations of the law and the facts,' Christie said.
'When you accuse them of putting their jobs ahead of their duty, you impugn the Judiciary when you make that kind of allegation. I am not going to participate in that. I have more respect for the Judiciary than that,' Christie said."